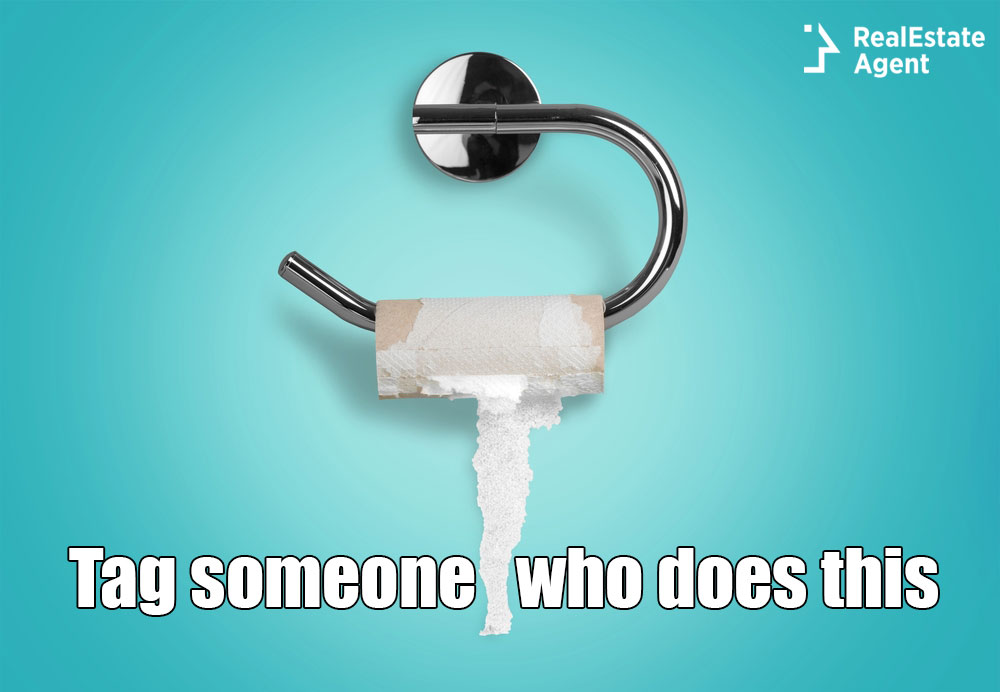 You've heard of Troy, right? The whole shebang where some guys thought they were getting a giant wooden horse as a gift, only to realize that inside of it were several of their enemy's army!

Well, this image is a bit similar to that. How? - you ask.

At first look, it's a harmless fun meme, asking you to tag that person who does this, so you can both share a laugh.

But the truth is that, dear RealEstateAgent.com reader, I'm sick and tired of going to MY bathroom to alleviate myself only to discover the last person did not make the HUGE and STRESSFUL gesture - some irony required - of getting up and walking to the pantry to get a new paper roll to the toilet paper holder! My intent is to post this while the boss is not looking so I can finally start my revolution where every monster that does this feels so ashamed of doing it, they'll never do it again and then--- Hold on, hold on, the boss is here...

So, that's why the Real Estate Market is so good for homeowners and real estate agents--
Ok, the boss is gone.
But I haven't got much time.

Pass this link on to the soulless person that cares not about the next one, who cares not about your need for toilet paper.
Feel free to share on your own page; I don't care. All I need is this to stop. I can't stand it anymore. Join the toilet paper revolution!
Share on social.