Jul 30, 2018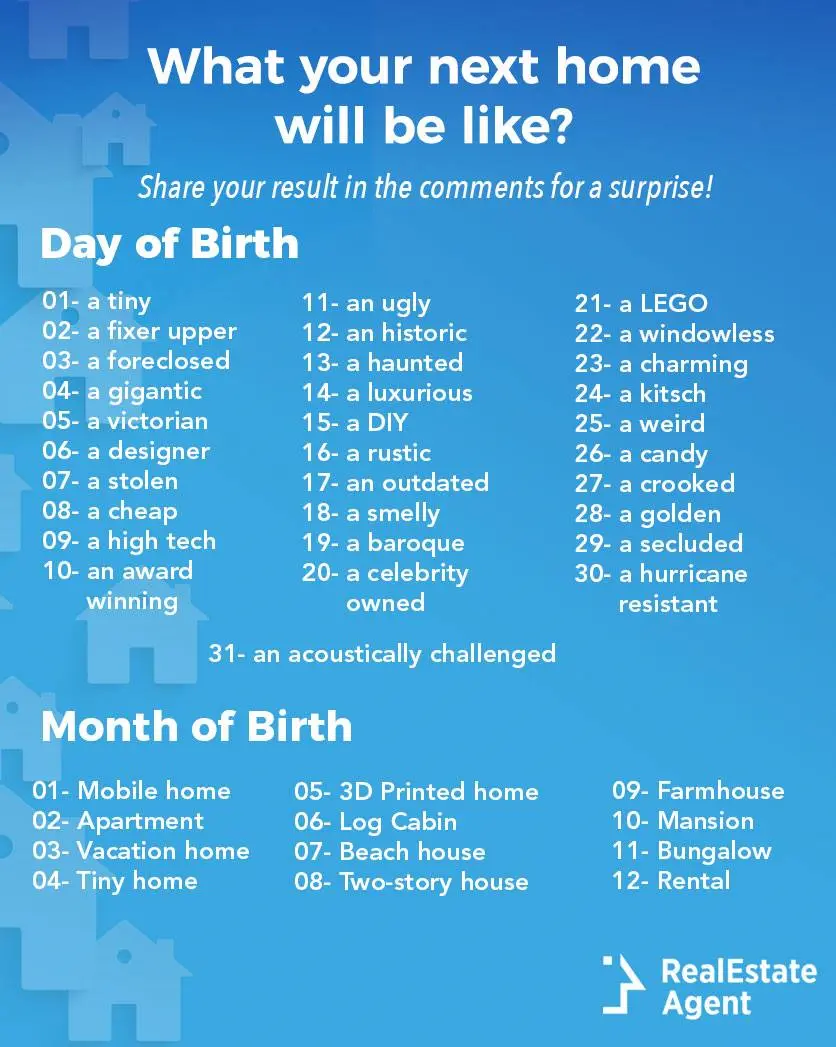 We love these silly generator things!
What's not to love? All you need to do is combine your day of birth with your month of birth and you have a random generic idea for your next home.
But one thing caught our mind and we can't stop thinking about it: what if a lot of people born on the same day and month (not the year, necessarily) follow through with this generator and start actually building, I don't know... a smelly beach house! Wouldn't that fundamentally change real estate as a whole? For starters, a beach house necessarily has to be built on the shores, right? And while the USA has a lot of coastal lines; if everyone starts to do it, it will become unbearable! Could you imagine? Driving the famous Big Sur without being able to roll down the windows because of how awful the smell of thousands of smelly beach houses is?! And that would eventually unfold to a crisis in the convertible car production, and, then, economic chaos which would eventually make the real estate market itself suffer and how could it go back up when most of the supply is made of SMELLY beach houses?!

So, I guess what we're saying is that.... play with our home generator, but be responsible, ok? The faith of the world might be in your hands.