How Are The School Districts In NAPLES, FL?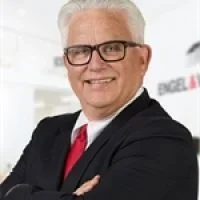 By Randy Keys
Published: Oct 02, 2023
361
Besides being renowned for its beautiful beaches and affluent population, Naples, Florida, has a thriving educational system that reflects the city's commitment to shaping young minds. The local public schools are highly sought-after. Many are ranked A by the Florida Department of Education. Naples has various educational institutions in Collier County along the scenic Gulf of Mexico. They are specially designed to serve multiple needs.
Collier County Public Schools, the district serving Naples, strives for academic achievement and innovation. Students here have access to various programs. They ensure a well-rounded education that suits individual aspirations.
Naples, FL, is also home to well-regarded private schools that offer personalized learning experiences. They often focus on specialized curriculum areas, including arts, sciences, and international studies. These institutions enable families to have many options tailored to their children's interests and needs.

Furthermore, Naples, FL, has several institutions of higher learning. Hodges University and Ave Maria University provide opportunities for higher education. These institutions promote the pursuit of knowledge and foster a culture of academic exploration.
In the following paragraphs, we will take a closer look at the local public and private schools and how they are shaping the future of this charming Gulf Coast city.
Public schools in Naples, FL
For the 2023-24 school year, 59 public schools in Naples, FL serve 39,515 students. Naples has many elementary, middle, and high schools. They provide families with various educational options.
Based on their curriculum, results, and student satisfaction, some of Naples' most notable public schools are Lorenzo Walker Technical High School, Pelican Marsh Elementary School, and Sea Gate Elementary School. These schools perform well academically and are well-known for their achievements.
Moreover, these schools are fortunate enough to have a dedicated and experienced teaching staff. Many teachers go the extra mile to ensure their students succeed academically and personally.
A significant aspect of the public schools in Naples, FL, is its diverse cultural environment. Exposure to different backgrounds and perspectives can enrich education. They foster a sense of inclusion and acceptance.
Private schools in Naples, FL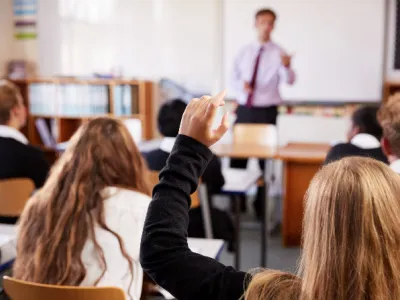 For the 2023-24 school year, there are 26 private schools serving 6,190 students in Naples, Florida. The average tuition cost for private schools in Naples, FL, is around $12,330. It is slightly higher than Florida's average of $10,415. Most of these institutions are religious-affiliated (62%). They teach children to embrace spirituality, besides core and extra-curricular activities.
Among some of Naples' best, well-regarded private schools, we can name Education World Wide, Community School of Naples, and Cheerful Heart Academy. These schools are often recognized for their commitment to excellence. They typically maintain smaller class sizes, enabling teachers to provide individualized attention to each student.
Beyond academics, the private schools in Naples also prioritize extracurricular activities. These schools offer various clubs, sports teams, and enrichment programs that align with students' diverse interests. Whether a student is interested in athletics, the arts, or, why not, community service, there are opportunities to explore and develop their passions outside the classroom.
Conclusion
The school districts in Naples, FL, have a reputation for providing quality education and various academic and extracurricular opportunities for students. With a focus on excellence and a commitment to the well-being of their students, these schools play a significant role in shaping the community's future. They prepare the next generation for success in an ever-evolving world. However, it's essential to remember that education quality can vary from school to school. Parents and students should research and choose the schools that best meet their needs and aspirations. Overall, Naples, FL, provides a solid educational foundation for its residents. It makes it an attractive place to live for families seeking a well-rounded education for their children.
Other articles from: Randy Keys