How Is The Real Estate Market In NAPLES, ME?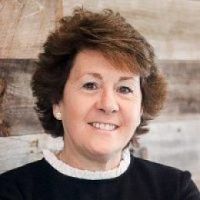 By Anne Plummer-Legere
Published: Oct 11, 2022
87
Named after the Italian city, the town of Naples ME, delivers the scenic beauty its name suggests. Located one hour north of Portland, this town has a convenient location if you want to escape from the hustle and bustle of the city. Being a resort town, there's plenty of fun to have year-round. Long Lake, Brandy Pond, and Trickey Pond make up the heart of Naples in Cumberland County, offering visitors all kinds of fun on the water since its incorporation in 1834.
This gorgeous little town has a population of 3,931 and makes part of the Sebago Lake State Park, boasting stunning picturesque views. The city is a resort area with a charming rural feel that keeps visitors coming back for more. There's also increased interest in lake homes from outside the state, contributing to the local economy and real estate market, making it very lively. Let's take a look at the details for a better picture!
Naples, the beautiful resort town

The strongest industry in Naples, ME has been tourism right from the beginning, becoming a popular spot for summer tourism. And no wonder because the beautiful lakes offer all the key ingredients for a perfect getaway. The town has a history of tourism, with Henry Wadsworth Longfellow and Nathaniel Hawthorne visiting the area in the 19th century.
There are plenty of different activities available on the lakes to ensure excitement. In the summer, you can cruise Long Lake on any kind of boat you like or hop on a charter boat, complete with food and drinks available for a different kind of comfort. You can rent a pontoon boat or go on a seaplane adventure, not to mention jet skiing. Sebago Lake State park is perfect for a relaxing fishing day, or camping is also available if you want to stay longer.
Activities don't freeze here in the winter, only the water does. The frozen lakes are perfect for ice skating, snowshoeing, snowmobiling, ice fishing, and all kinds of winter sports.
Naples has a downtown where you can have fun in the evenings, with plenty of restaurants, cafes, and shops. People celebrate Maine's blues musicians with the Maine Blues Festival, held annually in Naples, Maine.

The real estate market in Naples, ME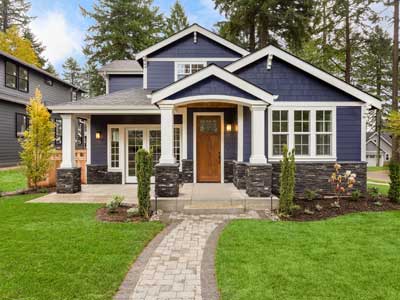 According to realtor.com, there are currently 47 homes for sale, with prices ranging from $49K to $4.7M, having something to offer for every wallet. Tourism makes the real estate market in Naples, Maine, very lively. Last month, the average sale price of a home in Naples was $335,000, up 3.1% since last year. The average sale price per square foot is $266, up 7.7% since last year. The average listing price was $365K in October 2022, trending up 6.6%. Homes in Naples usually sell after 8 days on the market compared to 18 days last year.
According to reviews by locals, the housing in Naples, ME is great, with enough space between properties. If you're into the self-sufficient lifestyle, living undisturbed by others, Naples could be the perfect choice for you. There's something in the serenity of those still waters that relaxes your muscles and puts a smile on your face. Many choose Naples as the destination for a relaxing and fun vacation. And some just can't get enough and move to this friendly little resort town.


Naples, Maine, is a sympathetic town with a history of tourism dating back to the 1800s. Its beautiful water views and countless relaxation and fun opportunities have attracted visitors summer and winter alike. The real estate market is lively, offering a range of choices worth considering. If you feel you could get used to living constantly surrounded by beauty, feel free to call me, and I will provide you with more info regarding the real estate market in picturesque Naples, Maine.
Other articles from: Anne Plummer-Legere