Why Naples Maine Is The Best Place To Live?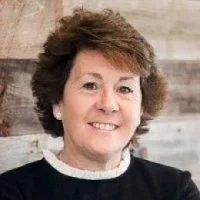 By Anne Plummer-Legere
Published: Oct 06, 2022
202
If you're looking for a small cozy little town to live in that's close enough to the two largest cities in the state of Maine, you've come to the right place. With a population that doesn't even reach 500 residents, the small town of Naples, Maine, is quiet, to say the least. You won't have to worry about being disturbed by traffic, loud noises, or rambunctious gatherings at all hours of the day and night. This being said, it may not be a good fit if you like rowdy and populous neighborhoods because you won't be able to find that in Naples, Maine.
Still, Naples, Maine, is a great place to live as it has a combination of very appealing factors that attract new residents. While it may come as a surprise, Naples has something for everyone, which is why many people choose to relocate to this lovely small town by the Long Lake, Brandy Pond, and on the edge of the Sebago Lake.

What makes Naples, Maine, special?
The response to that question is highly subjective, but I'll give you the reasons many new residents gave me when I asked. Those who come to live here appreciate what the city has to offer. Either they wanted to escape the hustle and bustle of a much bigger city or simply wanted the quiet, Naples gave them that.
Affordability
Still, as we live mostly at the mercy of the ever-changing housing market, I can tell you that it is very affordable to live here. While the housing costs across the nation have gone haywire over the last year, Naples witnessed an appreciation rate of 6%, bringing the median home value to $380,000. Furthermore, the small town of Naples, Maine, has a lower cost of living than the national average or most cities in the state. Looking at the general areas of interest, we can see that housing, health care, utilities, miscellaneous goods, and groceries are more affordable here. This is quite appealing when you take into consideration the rise in the overall cost of living globally.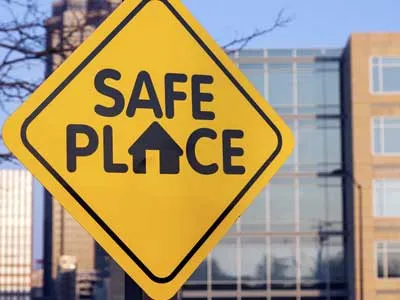 Safety rating
When it comes to safety, Naples is far better than other cities in the state or the country. Because of this, Naples is a great place to live, raise a family or retire in the tranquillity provided by the city law enforcement and the peacefulness of small-town living in general. If you're considering moving here, you can rest assured that safety won't be something you should be concerned about. Still, some crimes exist, but the rates are so small that they aren't even worth mentioning.
Community
While the small town of Naples is, by any definition, a small town with a small population that comes with a great sense of community. This can be seen in the way it celebrated newcomers due to their contribution to the growth of the town's economy with fireworks. Similarly, the way of life in this city is close-knit within the community, giving you the sense of belonging to something bigger than just your household. The school system will cater to your children's needs while you can get involved within the community to ensure an even better environment for your children to grow up in. There are countless outdoor activities at the lakes in and around Naples year-round and a decent amount of restaurants and nightlife for such a small town, so neither you nor your children will be lacking in social activities around Naples.
For more information about the lovely small town in Maine, you can contact me as my information is listed. I'm looking forward to telling you more about Naples, Maine, and why you should consider this your potential new hometown.
Other articles from: Anne Plummer-Legere