Is FOREST, VA A Good Place To Live?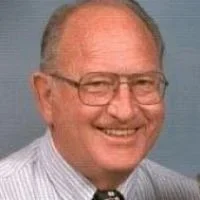 By Joel Kramar
Published: Oct 23, 2023
307
You can't go wrong by choosing an idyllic place featuring small-town charms in the picturesque setting of the Blue Ridge Mountains. Living in Forest, Virginia, is carefree because the astonishing natural landscape has a genuine therapeutic effect on people. This is one of the most incredible benefits that draws countless visitors and homebuyers to the suburban part of Lynchburg.
Why don't we discover Forest VA, this exquisite census-designated place together?
Get the latest information on Forest Virginia from an expert source!

In Bedford County and part of the Lynchburg Metro Statistical Area, Forest is a tiny yet endearing town of about 11,000 souls, featuring a supportive and family-friendly community. Besides the irresistible natural surroundings, Forest provides affordable homes and outstanding economic perks. Therefore, it easily qualifies as the ultimate relocation destination for families, young professionals, and elderly citizens.
Moving to Forest VA will improve your life in so many ways. If this heavenly CDP fascinates you, contacting a professional local real estate agent in Forest Virginia will be the best route to take! I can assist you in relocating and finding the most reasonably-priced home in the best neighborhoods in Forest.
The real estate market in Forest Virginia offers plenty of low-price homes to buy or invest in.
Let me start by saying you won't break the bank by investing in a Forest home. The median home selling price in Forest VA was about $367,000 as of September 2023. Though property prices have increased by about eight percent since 2022, they are still much more affordable than the national average of $430,000. For this reason, the Forest housing market is pretty competitive, meaning that the demand for homes outweighs the supply. I recommend you don't postpone purchasing a real property in town!
What types of economic perspectives does living in Forest Virginia offer you?
The local economy in Forest is rock solid. The unemployment rate is super low (around 4.7 percent,) meaning that it beats the American average of six percent by a landslide. Additionally, the job market is predicted to grow even more spectacularly in the upcoming ten years. Don't believe that a small town can't thrive economically!
You'll find giant national companies with headquarters in Forest, such as Walmart, Mail America Communications, Intercon, and Virginia Gift Brands. A Forest resident's median annual income (around $33,000) was higher than the US average ($28,500) in 2022.
However, the good news doesn't stop here! If you live in Forest, you won't have to pay so much for groceries, utilities, or home expenses, as the cost of living is approximately 6.4 percent lower than the national median. Doesn't this sound like a compelling reason to come and live here?
Find excellent community vibes in Forest Virginia!
Our beloved CDP has obtained a fantastic livability score of 76 percent, higher than your average small town in the States. The local community believes Forest is livable with reliable health service providers and A+ air quality.
Many wonder whether Forest is recommended for families. First and foremost, public safety is in professional hands as both violent and property crimes are way below the American average. Forest provides a solid education system and good schools, such as Forest Elementary School, Jefferson Forest High School, and Brookville High School.
On the other hand, locals pointed out the lack of amenities and a relatively long commute time as disadvantages of living in Forest.
Explore mind-blowing attractions and things to do in Forest Virginia!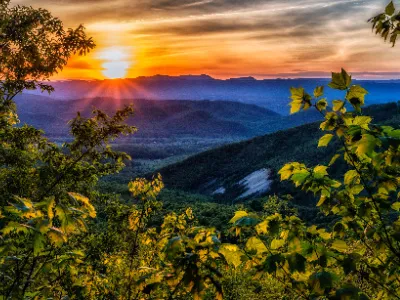 For starters, Poplar Forest, Thomas Jefferson's summer home, should be a top priority when visiting our town. Then, do not miss Point of Honor, a historic home and museum in Lynchburg! However, the nearby Blue Ridge Mountains and the mountain tops called Peaks of Otter are the main attractions in the region, located about ten miles from Lynchburg. You'll find all the adventures, excitement, and chills you ever longed for there!
Downtown Forest hosts a colorful variety of unique shops and venues, like Peddler Antiques Mall, Farmer's Market, London Downs Golf Club, and Burnbrae Vineyards, among the most notable ones.
Conclusion
Why is Forest Virginia a good place to live? Because it takes you back to more peaceful, carefree, and innocent times when people paid attention to each other more. Set in majestic and unspoiled natural surroundings, Forest delivers all the conditions of a good life most people long for yet are afraid to act upon.
Moreover, the actual data, like the inexpensive home prices, booming economy, growing job market, affordable cost of living, and excellent livability score, support the idea that Forest VA is indeed a unique and beautiful place to thrive.
Suppose you still need more confidence about moving to Forest. Why don't you contact me and let me prove that by relocating here you'll make the best life decision?
Other articles from: Joel Kramar