Is FOREST, VA A Good Place To Retire?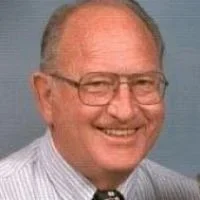 By Joel Kramar
Published: Jul 24, 2023
438
How about spending your well-deserved retirement in a setting close to nature? Only twelve miles from Lynchburg, the retiree-friendly community of Forest, Virginia, delivers all the goodies a senior citizen can dream of and much more!
Our enchanting little town (total area of 14 square miles) is a thriving neighborhood of Lynchburg without the major-city hassle. In Bedford County, Virginia, Forest is a census-designated place, counting about 11,000 souls in 2023.
But how come this tiny but potent town became a fashionable destination for countless retired folks? For starters, Forest delivers:
Genuinely affordable homes.
A low cost of living.
Incredible recreational opportunities far away from the noisy and stressful cities.

Reach out to the most dependable and savvy local realtor in Forest, Virginia!
Suppose moving to Forest Virginia intrigues you. You must also be interested in the advantages of spending the most beautiful and careless years in this unique, laid-back, and picturesque community. In that case, why don't you contact an established and expert local real estate agent in Forest Virginia?
I am your reliable source of information for everything about the Forest housing market and mind-bending local pastime activities! Let's see why the most honored members of our society shouldn't think twice about living in Forest Virginia!
The local real estate market in Forest Virginia has many pleasant surprises on its sleeve!
In June 2023, the median home sale price was $360,000. In this respect, Forest property prices are about thirteen percent less costly than the Virginia average. Also, Forest real estate is more affordable than the US median of about $416,000. Approximately 82 percent of Forest residents own their houses and condominiums. Homeownership in this charming little town is 28 percent higher than the American average.
You don't have to spend a fortune on rental units in Forest, either! As of July, you can rent a one-bedroom apartment in Forest VA, for $1,320 (on average), about seven percent more affordable than the state average.
Discover the warm-hearted local community in Forest Virginia!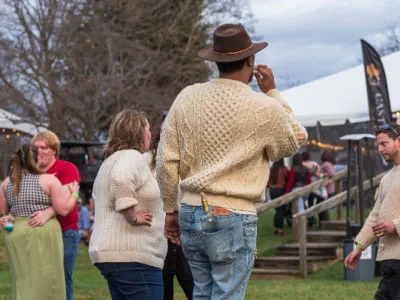 Right off the bat, let me stress that Forest is one of the safest places in Virginia, and the United States Violent and property crime rates have dropped spectacularly in recent years.
You'll find welcoming people with a strong sense of community, always ready to help newcomers. Most socializing happens in this peaceful town on popular local golf courses, like the Ivy Hill Golf Club. So you'd better learn how to swing your club more accurately!
The local economy thrives in Forest VA!
Though we're talking about a small community, the Forest economy is still rolling. The unemployment rate in Forest is low, and the cost of living is about four percent more affordable than the US average. The average income also beats the American median salary.
Which are the breathtaking places to visit in Forest Virginia?
For a tranquil stroll in nature, I recommend Thomas Jefferson's Poplar Forest (Jefferson's former plantation and retreat.) Next, why don't you visit the excellent Indigo Aire Spa and Wellness Center, specially dedicated to senior citizens' comfort and revitalization? Choose New London Salt Spa, and you'll do your health a great favor!
Suppose you wish to shop for gifts for your most beloved ones. In that case, I suggest checking Carly and Company, which guarantees a fun shopping experience with the most unique and personalized gifts! Forest's Farmers Market will consistently deliver fresh produce to your table! Suppose you consider yourself an eager treasure hunter. Then, visit Peddler Antiques Mall, filled with fantastic classic items!
Conclusion
Enlisting so many perks, you couldn't pick a better residence than Forest Virginia, to spend the most beautiful years of your life! Did you know that on Niche, our charming place received an A+? At the same time, it reached an astonishing 76 percent livability score on Areavibes!
Locals praise the affordable housing options, inexpensive living costs, and surprisingly low crimson rates. Forest also delivers A+ healthcare services with many hospitals in the neighborhood, such as Access Health Care, Enhabit Home Health, and Blue Ridge Home Health Services.
Contact me at your earliest convenience. And I will prove why your search for an idyllic home has ended in Forest Virginia!
Other articles from: Joel Kramar