Is ORLANDO, FL A Good Place To Retire?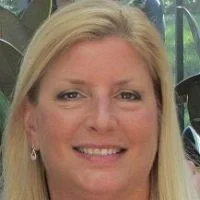 By Donna Hall
Published: Mar 20, 2023
66
While Orlando may be known as the world's theme park capital, it's also a great place to retire. Nestled in the heart of the Sunshine State, Orlando offers retirees an unbeatable combination of warm weather, abundant amenities, and a low cost of living.
Orlando's climate is a major draw for retirees. With an average temperature of 72 degrees and 233 sunny days per year, it's no wonder retirees flock to this city. Whether you want to spend your days playing golf, lounging by the pool, or exploring the great outdoors, Orlando's weather provides the perfect backdrop for an active retirement lifestyle.
But Orlando offers more than just good weather. The city is home to a vibrant arts and culture scene and world-class dining, shopping, and entertainment options. And with a low cost of living compared to other major retirement destinations, retirees can stretch their retirement dollars further and enjoy a high quality of life without breaking the bank.
Whether you're looking to live in a retirement community or simply want to enjoy all that Orlando, FL, has to offer, this city is a great place to retire. So come and discover why Orlando is not just a playground for kids but also an excellent place to spend your golden years.

Orlando, FL, cost of living
One of the reasons why people choose this city is the cost of living. It's important to note that the cost of living in Orlando, FL, is relatively low compared to other major metropolitan areas in the United States. The cost of living in Orlando, FL, is 1% lower than the state average and the same as the national average. Orlando ranks 358th out of 9,294 cities worldwide in terms of affordability. It is partly due to the lack of state income tax, which can be a significant saving for retirees on a fixed income.

Housing is one of the most significant expenses for most people, and Orlando's housing market is more affordable than many other popular retirement destinations. The median home price in Orlando is around $340,000, 12% lower than the national average.
Additionally, many active adult and retirement communities in the area offer affordable and comfortable living options for retirees.
Another reason that retirees are attracted to Orlando is the city's abundance of amenities and activities. There are over 100 parks in the Orlando area, including several large state parks and nature reserves. These parks offer hiking, biking, fishing, and other outdoor activities.
Things to do in Orlando for retirees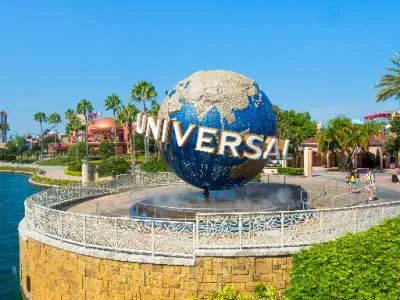 Whether you're looking for exciting adventures or a relaxing getaway, Orlando, FL, has plenty of activities that cater to older adults. Here are some of the top things to do in Orlando for retirees:
1. Visit the Theme Parks
Yes, it's true that Orlando is known for its world-renowned theme parks, but that doesn't mean retirees can't have a blast there too! Many of the attractions have special programs and discounts for older adults, making it easier and more affordable to enjoy the parks without the crowds of families with young children. Some popular parks include Walt Disney World, Universal Studios, and SeaWorld.

2. Take a stroll through Harry P. Leu Gardens
This beautiful 50-acre botanical garden is the perfect place for a leisurely walk among the lush greenery and colorful flowers. The garden also has a historic home on the property open for tours and several events throughout the year, including an annual plant sale.

3. Explore the Orlando Museum of Art
The Orlando Museum of Art is a must-see for retirees who love art. The museum features a wide variety of exhibits, from contemporary art to ancient artifacts, and often hosts special events and lectures.

4. Play a round of golf
With its sunny weather and world-class courses, Orlando is a golfer's paradise. Many of the courses offer senior discounts, making it easy to enjoy a relaxing day on the green.
In conclusion, Orlando, FL, provides many reasons why it's a great place to retire. From the beautiful year-round weather to the wide range of entertainment and leisure activities, it's easy to see why so many retirees have made Orlando their home. With its affordable cost of living and welcoming community, Orlando truly has something to offer everyone.
So if you want to spend your golden years in this beautiful city, please contact me directly. I will be happy to provide you with more information about the city.
Other articles from: Donna Hall