Why Now Is The Time To Move To ORLANDO, FL?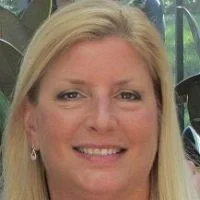 By Donna Hall
Published: Feb 16, 2023
76
Orlando, Florida. The place every child wants to visit at least once and let's say it: adults don't mind either. The capital of fun in the US, the metropolis of Orlando is one of the most popular destinations for theme park enthusiasts. Walt Disney World, Universal Studios, and Sea World are some of the most well-known attractions in the world, but the city has many more fascinating assets to offer. Beyond the tourist magnets, Orlando has a rich history, a great warm climate all year round, gorgeous natural areas, and amazing diversity to discover culturally. The nightlife is world-famous, with a wide variety of events happening all the time. It's no wonder many people visiting Orlando decide eventually to extend their stay for a lifetime.

As the third biggest metro area after Miami and Tampa, Orlando is Obviously a place many people like to call home. Orlando is a great option if you want to live in a metropolis in the Sunshine State for a more affordable cost of living than Miami or Tampa. Let's look into why now is the time to move to Orlando, Florida!
Local economy in Orlando, Florida

Orlando's economy is diverse and has a mix of industries contributing to its growth, with tourism and hospitality leading the way. With its numerous theme parks, attractions, and resorts, Orlando's economy has a solid and growing base in the tourism and hospitality industry. Other important industries include the healthcare industry, for example. Numerous hospitals, medical centers, and research facilities work in the area, contributing to Orlando's thriving economy. Technology is another strong field: software development, the video game industry, and simulation technology make important parts of Orlando's growing tech industry. With NASA's Kennedy Space Center around, space research and exploration also have an impact on the local economy in Orlando. The industry provides jobs in areas like engineering, manufacturing, research, and development.

The current real estate market situation in Orlando, FL
National trends show that as mortgage borrowing rates peaked and the pandemic relocation frenzy finally settled, people are still preferring to move to Florida. One of the reasons is the great weather all year round, and the other probably has to do with the fact that there's no state income tax in Florida.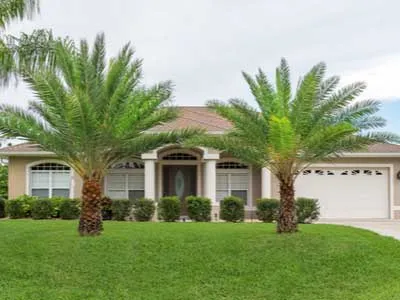 Since the pandemic, everyone has been searching for locations with a small-town feel or suburban areas of big cities with a rural vibe. Central Florida is still a popular destination in times of inflation, too. Even though Orlando is not exactly a small town, it has many advantages when compared to other metropolitan areas.

As a comparison, the median sale price of a home in Orlando currently is $348K. The median sale price in Miami is $530K, and in Tampa, it's $390K. The price per square foot averages at $221 in Orlando, while in Miami it's $430, and in Tampa, it's $260.

All things considered,
Orlando, Florida is a great place to live even in times of inflation. Depending on your preferences and priorities, Orlando has many opportunities to offer a fulfilling life in a metropolitan city. And life in this city is not subject to boredom, that's for sure! With all its attractions and vibrant cultural life, Orlando can easily become a place to call home. Many decide to stay because of the theme parks, others become residents because of the beaches and the amazing southern cuisine. If you feel like Orlando could be the city of your dreams, too, feel free to give me a call! I am looking forward to helping you find the perfect home for your needs!
Other articles from: Donna Hall