Should You Rent Or Buy In NAPLES, FL?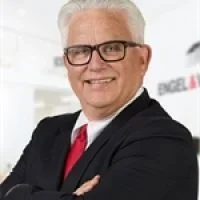 By Randy Keys
Published: Aug 28, 2023
76
Naples, Florida is a picturesque city famous for its stunning beaches, upscale atmosphere, and vibrant cultural scene. With a population of around 20,000, it offers a mix of tranquility and modern amenities for its residents to enjoy. The city is characterized by its well-manicured neighborhoods, palm-lined streets, and upscale shopping and dining options. Residents of Naples, FL are often drawn to the city's relaxed yet sophisticated lifestyle. It attracts a diverse community of retirees, professionals and families seeking a high quality of life. The warm climate and abundant outdoor activities like golfing, fishing, and water sports make it particularly appealing to those who enjoy an active lifestyle.
Living in Naples offers a unique blend of coastal beauty and cultural enrichment. The city hosts art galleries, theaters, and annual festivals catering to various interests. The sense of community is strong, and the pace of life tends to be more leisurely, reflecting the coastal vibe.

Its beauty, vibrant community and opportunities for a high quality of life make Naples, FL a compelling choice for potential residents. Let's see what this attractive community offers, for whom it is worth renting, and who should buy in Naples, Florida!

The highlights of Naples, FL
Naples truly beckons with its stunning beaches, outdoor opportunities, and world-class golf courses. Also known as the "Golf Capital of the World", Naples truly lives up to its name. This coastal haven offers an upscale lifestyle combined with a laid-back charm. It's a place to enjoy the abundance of all kinds of outdoor sports amidst breathtaking landscapes. Naples is located within a whisker from the remarkable and unique Everglades National Park, allowing residents to explore the captivating wilderness and diverse ecosystems of Florida's most iconic national park. And after a day of exploration, the city's rich cultural offerings offer opportunities for immersing in relaxation. Naples' unique blend of coastal lifestyle and sophistication appeals to a diverse community in search of a high-quality life.
Long-term or flexibility?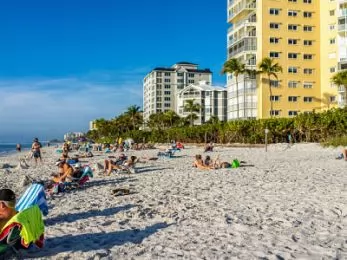 Renting or buying in Naples, Florida largely depends on individual preferences and circumstances, especially in the context of seasonal visitors like snowbirds. However, it's important to note that the cost of living and housing in Naples is relatively high, driven by the upscale lifestyle and amenities.
For those who are unsure about committing long-term or just want flexibility, renting might be the better option. Snowbirds, who flock to Naples during the winter months often find renting more convenient. Renting allows them to enjoy the city's beauty without the responsibilities of year-round ownership. Renting is also ideal for those prioritizing a lower upfront financial commitment and avoiding property maintenance hassle.
Buying a property in Naples can be advantageous for those seeking a more permanent connection to the city. Homeownership provides stability and the opportunity to create a personalized living space. For retirees or those who plan to spend extended periods of time in Naples, owning can offer a sense of belonging and community involvement.
On the other hand, seasonal residents like snowbirds might find value in purchasing a property as an investment. The property can serve both personal enjoyment and become potential rental income during the months they're away. Owning a home in Naples can also help establish a routine and sense of familiarity year after year.
So, whether you're looking for a rental or already committed to buying a home, feel free to give me a call! I can help with any real estate-related questions and offer you advice on whether you should rent or buy based on your specific lifestyle preferences. I'm looking forward to meeting you!
Other articles from: Randy Keys