What Are The Best Things To Do In AUSTIN, TX?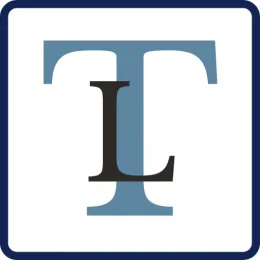 By Chris Hightower
Published: Dec 12, 2022
88
Are you ready to jump straight into the action in the "live music capital of the world"? Austin, the capital of Texas (population slightly shy of 1 million as of 2022), has an infinite family- and visitor-friendly mind-blowing number of things to do. Believe that a whole year won't be enough to explore them all!
New talents lay the foundations for the city of the future!
Suppose I had to put my finger on one specific aspect that made ATX or "The People's Republic of Austin" so unique and fabulous. Though, at first sight, it's quite a challenge, I would most assuredly say it's the presence of the one-of-a-kind University of Texas in Austin!
This nationally acclaimed institution has drawn and embraced many excellent talents who contributed to the city's economic, sports, cultural and artistic take-off.

Be one of the many new happy homeowners in Austin, TX!
It's no wonder the larger Austin-Round Rock Metropolitan Area experienced the fourth-greatest population growth in the United States between 2020-2021. According to stats, dozens of new residents find their dream job and homes here.
Suppose you wish to give "A-town" a chance to thrive and prosper. In that case, all you have to do is give me a shout-out. I am your dedicated and expert local real estate agent in Austin, Texas, ready to address all your inquiries.
Outdoor activities in Austin, Texas, will take your breath away!
Austin stresses a healthy and proactive lifestyle. For this reason, adrenaline addicts and people with a penchant for outdoor adventure will find plenty to chew on at Mount Bonnell and the Zilker Metropolitan Park by the Colorado River. The former venue lies on 350 acres and hosts trendy tourist hotspots, such as Zilker Botanical Gardens and Barton Springs Pool.
Are you fascinated with pushing your limits? Or are you looking for first-class open-air recreation? Then, a day at Ann and Roy Butler Hike-and-Bike Trail will satisfy your yearnings!
Visit the family-friendly Lake Travis and have a blast!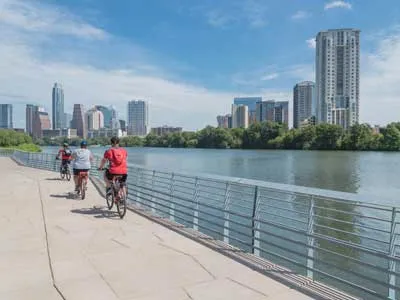 Your next stop should be Lake Travis (featuring 271 miles of shoreline) to experience the unique natural wonders, parks, and popular swimming pools. The local hotspot is undeniably the Mansfield Dam Park which provides many family-friendly activities, such as scuba-diving, picnicking, hiking, and swimming.
Enjoy a restful breather at Mayfield Park!
Let me share with you my personal favorite, Mayfield Park and Preserve. The park is listed on the National Registry of Historic Places and features a vast population of peacocks roaming freely. They offer quite the sight for millions of visitors annually. Besides, you can recharge your batteries by walking trails, observing colorful wildlife in ponds, and catching sight of numerous unique flowers in exquisite gardens.
Get groovy in downtown Austin, Texas!
I recommend taking the Double Decker Bus Tour for first-time visitors to get an all-encompassing take on the city's history. You'll also visit must-see things, such as the Museum or the Texas State Capitol and The Lyndon Baines Johnson Library.
Discover Sixth Street, the mini-capital of music worldwide!
Since I already mentioned that Austin is the capital of music, I must also present Sixth Street, the quintessential music hub you can't miss! The neighborhood offers all the elements for you and your family or soulmate to spend a night to remember! Restaurants, unique shops, and live music bars cater to all tastes in music and entertainment.
Explore haunting wax models at the Museum of the Weird!
On Sixth Avenue, you'll discover the Museum of the Weird, Austin's landmark, displaying bizarre strange, and sometimes freakish artifacts, such as shrunken heads, wax figures, frozen cave dwellers, or movie monsters. Also, check the Fiji mermaid, designed based on a fish body and a monkey's torso!
Another emblematic place in Austin is Rainey Street, best known for its fantastic culinary delights. Gourmet restaurants like Emmer & Rye and Geraldine's will satisfy your curiosity for exotic dishes.
The Texas State Capitol is a pink-granite building, an architectural marvel in Austin's city center you can't miss!
Conclusion
Austin is a genuine metropolitan city that will never cease to amaze you. The City of the Violet Crown features countless perks, irresistible places, and incredible events that will convince you to move here permanently. Contact me at your earliest convenience, and I will deliver the most cost-effective housing options in Austin!
Other articles from: Chris Hightower