How Are The School Districts In AUSTIN, TX?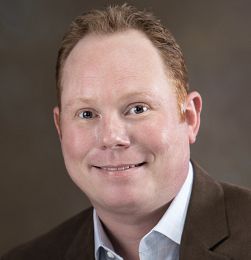 By Chris Hightower
Published: Oct 03, 2022
91
Suppose you're intrigued by the idea of moving to Austin, Texas, with your family. But being a concerned parent, you want to learn more about the quality of education and schools in Austin first. Then, you've come just to the right place!
I am one of those professional and neighborhood-savvy local real estate agents in Austin, Texas, you can always give a shout-out if you require up-to-date info regarding any aspects of living in the capital of Texas!
Quick facts on Austin's well-performing education system
Right off the bat, I can tell you that Austin boasts a nationally acclaimed education system featuring top-tier elementary and secondary schools. You can choose from 29 public, more than 100 private, and 27 charter school districts. In addition, young adults can opt for one of the 27 private and public colleges and universities, the most renowned being The University of Texas. Did you know that these fine establishments enroll almost 180,000 students yearly?
It's no wonder that seeing such diversity, most parents feel a bit stressed when it comes to picking the right one.

The most notable school districts in Austin worthy of your consideration
Based on various reliable sources, such as the Texas Public Schools Explorer and my former clients' feedback, I can let you in on a little secret: these are the more prestigious school districts you might want to look into first. These top picks can be found in major suburban areas.
Round Rock ISD (Independent School District)
Located next to downtown Round Rock, this exquisite district features 55 schools, enrolling more than 50,000 students. You should know that the student-professor ratio is also excellent at fifteen to one. In 2021, the graduation rate was 96 percent. Besides, the neighborhood provides affordable housing options from about $200,000 to more pricey, $2.5 million.
Lake Travis ISD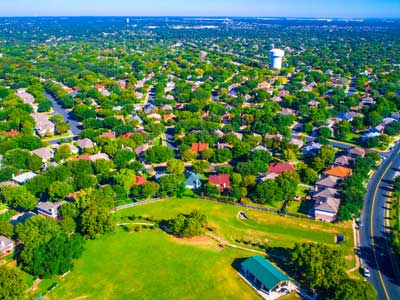 This school district was rated a glorious A by the Texas Education Agency and scored an A on niche.com. You can find it between Highway 71 and the West of the key route MoPac. Lake Travis has over ten campuses, serving more than 11,000 students from Austin and the neighboring cities.
Even in high school, your children can pick from numerous extra courses in preparation for college years, such as Fine Arts & Academic Enrichment, Business services, and Communications & Community Relations. Moreover, the graduation rate was genuinely unique, 95 percent in 2021.
Eanes ISD
A generally A+ rated district is situated west of Highway 71. The school community is unquestionably in high demand because it offers distinguished academics and athletics, particularly effective football programs. Eanes ISD serves over 8,000 pupils on nine campuses. Besides, the student-teacher ratio is also exceptional, 15:1, while the 2021 graduation rate was a breathtaking 99 percent.
Unfortunately, real estate prices in this neighborhood have skyrocketed lately, even the more inexpensive ones reaching a whopping one million USD.
Wimberley ISD
Though smaller, Wimberley is still an outstanding district due to its remarkable results. This particular school district enlists more than 2,400 students attending four schools. It comes highly recommended because the student-teacher ratio is 14:1, and the graduation rate was 97.4 percent. The district lives by the principles of tradition ("We shine with TEXAN PRIDE!") and academic excellence boasting state recognition.
Suppose you're interested in purchasing a home on a budget in this charming neighborhood. You can find Wimberley reasonably priced estate from $260,000 to 2 million USD.
According to 2021 cumulative data, the five highest ranking schools are:
Chaparral Star Academy
Eanes ISD
NYOS Charter School
Meridian World School
Lake Travis ISD
Final thoughts
Before picking a winner, you can review the official national assessments listing data under the facility's national achievements and graduation rate. However, first and foremost, you might want to hear the personal accounts and feedback of those immediately involved: such as students, faculty members, and parents. And what's a more visual way to get that final picture than by hopping on a school tour?
And don't forget to contact me for any other relevant information you wish to discover about our cherished school districts and housing market!
Other articles from: Chris Hightower