Where Is The Best Area To Live In AUSTIN, TX?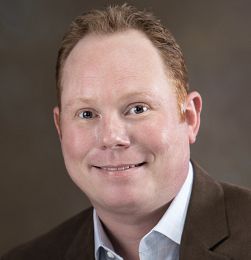 By Chris Hightower
Published: Nov 16, 2022
94
Situated in the center of Texas, Austin is a bizarre, culturally diverse, and exquisite paradise. It has music, history, culture, food, and art, making it an amazing metropolis that is both exciting and historic. It's hard to resist the urge to pack your bags and see what all the fuss is about in the Lone Star State. Austin, Texas, continues to rank as a major metropolis in the growing country. Is the promise of vibrant nightlife, live music, and food trucks serving Tex-Mex, barbecue, and Southern-Asian fusion too good to be true?
Austin's job market and cultural scene are now among the hottest in the country. Austin, Texas, is famous for its sunsets, enormous natural swimming pool, and love of live music. Austin has topped the list of America's best places to live over the past few years. Due to its lifestyle, job market, culture, and quality of life, Austin is desirable for families, students, and professionals.
We created a list of the best three neighborhoods in Austin, Texas, where you can live. So check out the list below and find the best place to live.

Best neighborhoods in Austin, TX
1. Clarksville
The historic part of the city that borders Downtown is Clarksville. It has a lot of famous landmarks, lovely old houses, and parks that look good on a postcard. It is becoming an eclectic urban hub in the heart of Austin and is full of history. Even though it can be pricey, the area is excellent for families and students. Clarksville is one of Austin's most important urban areas due to its extensive history. In keeping with Austin's ever-increasing eccentricity, the neighborhood is brimming with quirky bars, shops, and restaurants. Because of this, the area is ideal for exploring while looking for your next culinary gem. Also, Downtown is only a short drive away if you're looking for more action.
The area is perfect for retired folks who need to live in a protected, calm, and lovely region. If you are looking for a quiet neighborhood, this is your ideal place to settle down.
Clarksville is also great for wealthy couples and singles who like to take long walks, have longer dinner dates, and drink wine for a little longer. This neighborhood is a must-have if you don't care about money.
2. Rosedale & Allendale
Ideal for members of our older generation or those who value peace and quiet. Rosedale is one of Austin's older neighborhoods that should be noticed. Rosedale and Allendale are both distinct residential areas. Due to its serene setting and high safety rating, Rosedale & Allendale is ideal for families and retirees.
There are many restaurants, parks, local businesses, and outdoor activities in the vicinity. A swimming pool, ball field, picnic tables, barbecue grills, and bike trails at the Ramsey Park & Playground is ideal for families to explore. The average cost is reasonable, and there are many shops and nightlife options to keep you busy. Rosedale and Allendale are excellent choices for people wanting to live in older or younger bungalows. This area ranks second on our list because of its tranquil lifestyle.
3. Hyde Park & North Loop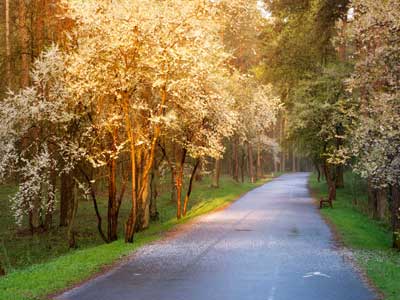 Hyde Park is listed on the National Register of Historic Places. It was Austin's first official actual suburb, and North Loop was also one of its first suburbs. These neighborhoods are stunning examples of architecture from the late 19th century. It is now a smattering of newly constructed bungalows and homes brimming with students, young professionals, and young families.
The University of Texas is only a 35-minute walk or a 7-minute drive away. This makes it ideal for academics and students due to its historic architecture and vibe.
The area contains hip coffee shops, vintage shops, and laid-back nightlife. This makes it ideal for working hard and relaxing at the end of the day. Downtown Austin is a short ride away if you ever want a little more action.
In this walkable neighborhood, you can find the nine-hole Hancock Golf Course and Shipe Park, which has tennis courts, a swimming pool, and a playscape. There are also a few art galleries and museums, like the Elizabeth Ney Museum. This contributes to Hyde Park and North Loop's popularity and affordability.
Conclusion
If you want to move to Austin, Texas, we can assure you that this is a safe place to live. Public Transit is decent, and even if it's not considered a big U.S. city, it's mobilizing toward that goal.
You have a lot of activities to do here, so grab your bags and move to Lone Star city, where you will never get bored.
Austin, Texas, has everything for everyone, so if you are considering buying or selling a property in this fascinating city, don't hesitate to contact me. I will help you get the best deal.
Other articles from: Chris Hightower