What Are The Pros And Cons Of Living In ASHEVILLE, NC?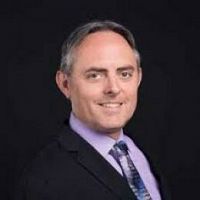 By Jake Mossman
Published: Aug 30, 2022
774
If you're thinking about relocating to the city of Asheville, North Carolina, you're probably interested in finding out more about it. So what can you expect from this city? I can say that this artsy and progressive city will likely surprise you.
Located between the Blue Ridge and Appalachian mountains, with over 97,000 residents and growing, Asheville combines the big city life with the small-town feel making it among those that want both the mountains and the big city life.
Before you decide whether or not to move to a new city is best to know what to expect. That is why I compiled a short list of pros and cons that will give you a good idea about what life in Ashville, North Carolina, is all about.
Pros of Living in Asheville, NC

Easy Access to Nature
Could you really expect anything else from a city surrounded by mountains? If you love going on field trips, hikes, or discovering the thrill of a mountain bike ride through a luscious forest, then Asheville is the right place. I can never get bored with the wilderness surrounding this city, which, aside from giving everyone great outdoor activities, also ensures great air quality. You can start most of your weekends with a hearty hike before a hearty lunch.
Robust Music Scene
For a city of fewer than 100,000 residents, it will be a great surprise that you'll find live shows every weekend and on many weekdays. In fact, Asheville is considered one of the ten best music cities in the country, a major hub for World Music and probably the Bluegrass Capital. Yours truly happens to be a Flamenco guitarist, and is passionate about preserving and promoting cultural heritage, so I personally vouch for the vibrant music scene in Asheville.
Incredible Food and Drinks
Ashville isn't only a foodie paradise but one of the best brewery cities in the US. There are over 30 breweries in the city metropolitan area, and the food scene will ensure that you have a well-rounded experience here. So get ready to be blown away by the city's breweries - some that are even better than the ones in the much larger cities - like Asheville Brewing Co., Lookout Brewery, and Burial Beer Co. The city takes pride in its seasonal cuisine, with incredible restaurants ranging in price for memorable experiences.
Cons of Living in Asheville, NC

Cost of Living
The simplest way to determine the cost of living in any city is by looking at the housing cost and salaries in a city. In Asheville, NC, the median home value is around $439,000, while the city's median household income is $54,000. Unfortunately, the housing prices in Asheville continue to rise, but while the growth is also experienced in earnings, it does not happen at the same rate. However, remote jobs are available everywhere, so if that's an option for you, start applying.
Transportation
Whether you're looking at public transportation or the city's airport, neither satisfies the demand. While public transportation is available in Asheville, the city is still highly dependent on cars. When it comes to the airport, without a layover, you have limited options as it is a regional airport. But Atlanta can help with many connecting flights, especially if you need to travel on the west coast.
Growth and all that comes with it
When a city's appeal becomes common knowledge, more and more people find themselves attracted to it. This is also the case with Asheville, but this growth has several side effects. While hospitality is high, the locals feel discomfort as housing prices grow and the homeless population grows as well as a result. Additionally, there is an increase in traffic congestion that affects the city further due to inadequate public transportation.
Final Words
All cities come with pros and cons, and Asheville is no different. The difference here is that the overall atmosphere is welcoming, laid-back, and carefree. So if you're interested in finding out more about this incredibly beautiful city, don't hesitate to contact the local realtors in Asheville NC.
Other articles from: Jake Mossman