What Are The Pros And Cons Of Living In NAPLES, FL?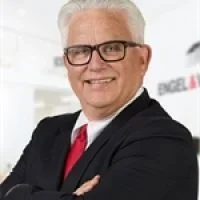 By Randy Keys
Published: Mar 27, 2023
78
Welcome to Naples, Florida- a paradise on the Gulf of Mexico! Naples is the perfect destination if you're looking for a sunny and luxurious lifestyle. Situated in the southwestern region of the Sunshine State, Naples is renowned for its white sand beaches, championship golf courses, fine dining, and upscale shopping.
Living in Naples, FL, means experiencing the ultimate blend of relaxation, sophistication, and natural beauty. The city boasts some of the most stunning waterfront properties, where you can enjoy breathtaking sunsets over the Gulf of Mexico. Whether looking for a charming bungalow or a sprawling estate, Naples offers an extensive range of real estate options to suit all preferences and budgets.

In addition to its natural beauty, Naples, FL, is a hub of cultural activity. The city boasts numerous art galleries, theaters, and museums where you can explore contemporary and traditional art, music, and theater.

The following paragraphs will explore the pros and cons of living in this beautiful city.


Pros of living in Naples, FL
Do you long for a relaxed, sunny, and peaceful lifestyle? Look no further than Naples, FL! This charming and picturesque city offers many benefits to its residents. Here are a few reasons why living in Naples, FL, is the perfect choice for you.

1. Warm winter climate
Who doesn't love warm weather and sunshine? Naples, FL, offers just that, with an average temperature of 75 degrees Fahrenheit year-round. No need to worry about snowstorms, icy roads, or heavy winter coats. You can enjoy the beautiful Florida weather any time of the year.

2. Beaches galore
Naples, FL, boasts some of the most beautiful beaches in the country. With miles of soft, white sand, crystal clear waters, and breathtaking sunsets, Naples beaches are the perfect place to relax, soak up the sun, and dip in the Gulf of Mexico.
3. Outdoor activities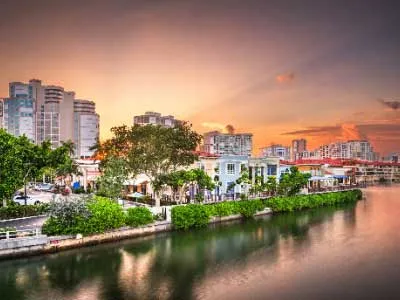 Whether you're a golf enthusiast, a nature lover, or a fishing aficionado, Naples, FL, has something for everyone. With over 80 championship golf courses, countless nature trails, and
miles of waterways for fishing, kayaking, and boating, you'll never run out of things to do.

4. Cultural enrichment
Naples is also home to a vibrant cultural scene, with world-class museums, art galleries, and theaters. There are plenty of opportunities to indulge in the arts, from the Naples Philharmonic to the Naples Players Theater.

5. Shopping and dining
Naples is known for its upscale shopping and dining experiences. From luxury boutiques to gourmet restaurants, there's something for every taste and budget. Whether you're looking for high-end fashion, unique souvenirs, or delicious seafood, Naples, FL, has it all.

6. Safe and friendly community
Naples consistently ranks as one of the safest cities in the country, making it an ideal place to raise a family or retire. The community is also known for its friendly and welcoming atmosphere, making it easy to make new friends and feel right at home.
Cons of living in Naples, FL
As seen above, there are many benefits to living in Naples, FL. However, as with any place, there are also drawbacks to living in this city. Here are some of the most significant:
1. Cost of living
Naples is not a cheap place to live. The cost of living is higher than the national average, which can deter many people. The high cost of living can be attributed to the high demand for luxury living in the area.
2. Traffic
Traffic in Naples can be a nightmare, especially during peak season. The population of Naples doubles during the winter months, which leads to congestion on the roads. It can make commuting challenging and add unnecessary stress to your daily routine.

3. Hurricanes
Living in Naples, FL, means living in a hurricane-prone area. While the city has good infrastructure to deal with the storms, the frequency of hurricanes can still be a source of anxiety for many residents.

Overall, living in Naples, FL, comes with a range of pros and cons. On the one hand, the city boasts beautiful beaches, a thriving cultural scene, and a relaxed pace of life. However, the high cost of living, traffic congestion, and the threat of hurricanes are some downsides to consider.
Ultimately, making Naples, FL, your home will depend on your priorities and preferences. But one thing is sure: this unique city on Florida's Gulf Coast has something to offer everyone.
Please contact me directly if you need more information about this beautiful city. I will be happy to assist you.
Other articles from: Randy Keys