What Is It Like To Live In LITHIA, FL?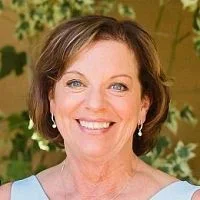 By Susan Tulloch
Published: Feb 27, 2023
238
Lithia is a small unincorporated community in southeastern Hillsborough County, Florida. It is situated approximately 25 miles southeast of Tampa and 70 miles west of the city of Orlando. The area was initially known for its agriculture, notably its citrus groves, but has since seen significant growth and development.

Today, Lithia, FL, is known for its scenic beauty, outdoor recreational opportunities, and excellent schools. The community has many parks, preserves, and lakes, offering residents and visitors plenty of opportunities to enjoy the area's natural beauty. With its small-town charm, proximity to major cities, and abundance of amenities, Lithia, FL, has become a popular destination for those looking for a quieter, more rural lifestyle while still having access to modern conveniences.

Cost of living in Lithia, FL,
The cost of living in Lithia, FL, is generally reasonable and comparable to other small towns in the area. In the following paragraphs, we will explore the different aspects of the cost of living in Lithia, FL, and provide a general overview of what it takes to live in this charming town.
Housing costs are the most significant expense for most residents of Lithia, FL. The community has various housing options, including apartments, townhouses, and single-family homes. According to Zillow, the median home value in Lithia is around $500,000, which is higher than the national median home value. However, it is essential to note that the cost of living in Lithia, FL, is relatively lower than in the nearby Tampa Bay area. The average rental cost for a one-bedroom apartment is around $1,700, while a two-bedroom apartment costs around $1,900 per month.

Utility costs in Lithia, FL, are typically average for the state of Florida. So are the costs for transportation, healthcare, and food.

The overall cost of living in Lithia, FL, is 6% lower than the national average, which makes it an excellent choice for families, young professionals, and retirees.
While housing costs are higher than the national average, other expenses, such as transportation and food, are relatively reasonable. Lithia, FL, offers a high quality of life, with access to a wide range of amenities and natural beauty.
Things to do in Lithia, FL,

Despite its small size, there are plenty of things to do in Lithia, FL, to keep the residents and visitors occupied.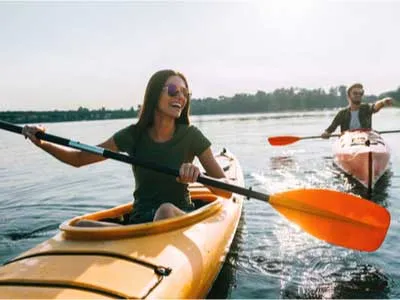 From outdoor activities to cultural experiences, Lithia, FL, doesn't run short on recreational ventures.
While in the area, don't miss out on a visit to the Alafia River State Park. It is a beautiful nature preserve that offers a variety of outdoor activities. Visitors can hike, bike, fish, canoe, and camp in the park. The park is also home to the Alafia River, which offers breathtaking views of the surroundings.

Another destination worth visiting is The Chito Branch Reserve. It is a beautiful 5,515-acre preserve that provides a variety of trails for hiking, biking, and horseback riding. The reserve is home to various wildlife, including bobcats, coyotes, and gopher tortoises. You will encounter wildlife that is becoming increasingly rare in the region.

Lithia Springs Park is a beautiful park with a natural spring perfect for swimming. The park also offers picnic areas, hiking trails, and camping facilities. Lithia Springs Park is a great place to relax and enjoy the outdoors.

If you're looking for blood-rushing experiences, take a hot air balloon ride. The rides offer stunning countryside views and are an excellent way to experience the area's beauty.

In conclusion, living in Lithia, FL, can provide a unique experience for individuals and families looking for a small-town feel while still being within easy access to the amenities of larger cities. With its beautiful natural surroundings, excellent schools, and friendly community, Lithia, FL, is ideal for raising a family or enjoying a more laid-back lifestyle.

Please contact me directly if you want to buy, sell, or rent a place in this charming community. I will happily provide more information about the town's unique characteristics.
Other articles from: Susan Tulloch