What Are The Pros And Cons Of Living In LITHIA, FL?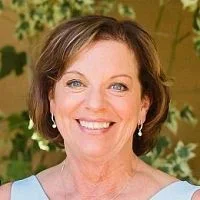 By Susan Tulloch
Published: Jan 25, 2023
1391
If you are looking for a safe, relaxed, suburban style of living closer to rural and natural environments, Lithia, Florida, might be the perfect place for you. Known as one of the most beautiful suburban areas in the Tampa Bay area, Lithia, FL, is a place with lots of green open spaces, large property lots, and a notoriously friendly community. The highly-rated local schools, the close-knit community, and the wide availability of natural areas to enjoy are major driving forces for families. Young professionals who'd rather choose a slower-paced living environment as opposed to the rush of the big city - Lithia could be just what you're looking for. Lithia's lifestyle is not for everyone, though; as with every place on earth, there are pros and cons to living here. Let's see what those are!
Pros of living in Lithia, FL
Family-friendly community

Lithia is one of the most popular suburbs of the Tampa area, with its most well-known community being Fish Hawk. The current population of Lithia is 31,396, about 30% of which are children. The well-designed communities of Lithia, with amenities nearby, are perfect for those who want to tie the knot and settle down in a quaint and convenient environment. People are very welcoming and warm here, making Lithia a great place for raising children. The crime rates have little to no record, indicating a safe environment.
Great schools
Lithia has very good, A-rated schools; those usually constitute one of the deciding factors for parents. Not only is Lithia a healthy place to raise children, but it also has the perks of good schools available, high schools being the most praised of them all.
Amazing outdoors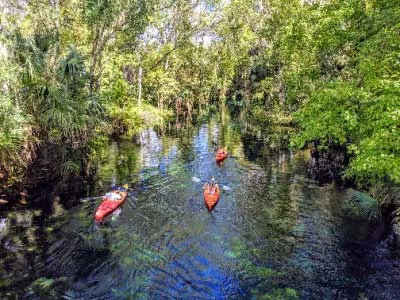 The proximity to absolutely amazing places in nature is a strong pro not only for families but for anyone who wants to lead a healthy life close to nature. The area's agricultural history accounts for the vast open spaces and countryside feel. There are many amazing places at a stone's throw if you're looking for outdoor activities to enjoy. Alafia State Park, with the Alafia River Corridor, offers many opportunities to enjoy nature. With uncountable hiking trails and equestrian trails, the park is perfect for recharging in the lap of the lush greenery.
Excellent location
Being a suburb of Tampa, the buzz of big city life is easily accessible. The heart of Tampa is only a 40 min ride, making it fairly easy to attend an event or to commute.

Cons of living in Lithia, FL
Silent
This could be a pro too, but for some, having little to do can be a con. Being a suburb, life in Lithia is mostly silent, which can get dull for someone used to city life. Naturally, fewer things are going on in a suburban environment like Lithia.
No nightlife
There's no vibrant nightlife or buzzing downtown area here, so if that's something important to you, Lithia might not be the perfect place for you. On the other hand, Tampa is a short drive's distance, with all the amenities and conveniences of city living.
Traffic
If you are a commuter or planning to visit Tampa frequently, note that traffic can get heavy sometimes. As in any big city, the possibility of getting stuck in traffic from time to time is something to calculate with.
In conclusion

Lithia, FL, is a welcoming, close-knit community close to an abundance of natural beauty, amenities, and excellent schools. It is one of the most sought-after suburban areas in Tampa, a great place to call home for those who seek the lifestyle this place has to offer. Living in Lithia, Florida, comes with lots of pros and a few cons to weigh before committing to relocate. If you need any more information on the advantages and disadvantages, feel free to give me a call! I look forward to hearing from you!
Other articles from: Susan Tulloch