What Is It Like To Live In NEW PORT RICHEY, FL?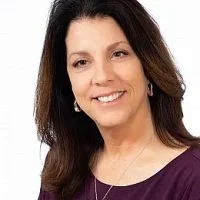 By Michele R. Dieter
Published: Jun 21, 2023
112
How does a tiny and charming coastal town along the Gulf of Mexico sound for a change? Suppose lush landscapes, always sunny Florida vibes, and extraordinary outdoor recreation are your thing. Plus, homes are inexpensive, and the cost of living is below your average.
In that case, head straight to the beautiful city of New Port Richey, Florida! This unique place has all the laid-back suburban atmosphere and perks you and your family have ever dreamt about!
Explore excellent housing options in New Port Richey Florida close to you!

Let's discover why you shouldn't postpone moving to New Port Richey! Spoiler alert! I can assure you the advantages of living here most definitely outweigh the disadvantages. To experience this in the flesh and blood, consider renting or buying an affordable home in New Port Richey FL.
For this purpose, contacting me would be the best idea! I am your friendly, expert, client-oriented local real estate agent in New Port Richey Florida, ready to represent your best interests!
Essential things to know about New Port Richey Florida
Find this hidden gem in the Tampa-St. Petersburg-Clearwater, Florida Metro Area in Pasco County! New Port Richey was incorporated in 1924 (so, soon, it celebrates its 100th anniversary!) and has a total area of 4.61 square miles. Recent statistics show New Port Richey's population has grown to about 17,500 in 2023.
Due to its close vicinity to major cities in Florida, New Port Richey makes for a much-desired commuter town. (Clearwater and Palm Harbor are less than 20 miles, Tampa 26 miles, St. Petersburg 33 miles, and Orlando 84 miles.)
How are the housing market and the local economy in New Port Richey Florida?
As of May 2023, New Port Richey's local real estate market was moderately competitive. The median home selling price was about $282,000, lower than the US average. Since the demand for cost-effective homes in New Port Richey is rising, I recommend buying a property asap before prices keep rising.
The five-percent unemployment rate in New Port Richey beats the national average of six percent. Moreover, the local job market is predicted to surpass the American standard of 33 percent by a landslide in the following ten years. Thus, you won't have any issues finding an excellent job in New Port Richey!
To add to the good news, the cost of living in New Port Richey is about six percent lower than the US average. In other words, it's the perfect place to raise a family and enjoy the fun New Port Richey has in store!
The best things to do in New Port Richey Florida!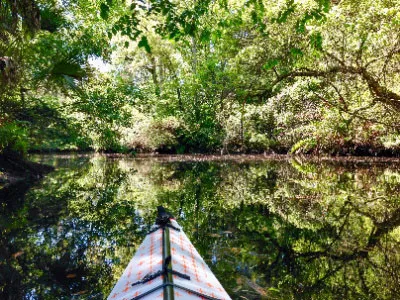 I recommend you explore downtown (or the riverfront area of) New Port Richey! Many of its astonishing buildings were built in the unique Spanish-revival style. The city center is also home to popular tourist attractions, like restaurants and bars, the Richey Suncoast Theatre, and local boutiques with handmade items and surprises.
Outdoor adventures will take your breath away in New Port Richey!
The great outdoors is nothing short of breathtaking. You can discover Anclote Island hosting Key Preserve State Park featuring blue gulf waters and pristine beach space. Another remarkable family-friendly destination is the Robert K. Rees Memorial Park and its mind-blowing Green Key Beach. You can unwind, soak up the sun, swim and fish, or stroll under the mangroves.
Nature lovers and the adventurous in spirit can explore Jay B. Starkey Wilderness Park by hiking, biking, or bird watching. For an eye-opening experience, I suggest Island Paradise Charters. Let's get an insight into New Port Richey's countless hidden natural beauties!
Final verdict: Living in New Port Richey Florida is a true blessing!
Anywhere you go, happy faces will greet you in New Port Richey! The local community is famous for its harmony and supportive spirit. No wonder this charming little city obtained an excellent rating of 77 percent on the livability chart.
You must know that New Port Richey welcomes anyone! Families will find a place to thrive because New Port Richey schools are good (for instance, James M. Marlowe Elementary School and Gulf High School.) In addition, the local crime rates are below the national average.
Suppose by now, you are considering moving to New Port Richey. Let's make the decision easier for you! Once here, you'll instantly benefit from reasonably-priced housing options, a thriving economy, and a booming job market. In terms of its economy, this incredible place has just started to show its potential. Let's be part of the bigger dream together!
Other articles from: Michele R. Dieter