What Types Of Homes Are In FORT WALTON BEACH, FL?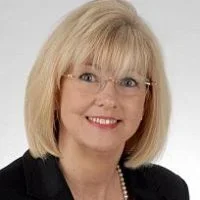 By Glenda Janczewski
Published: Feb 21, 2023
73
Fort Walton Beach is a small coastal town in Florida along the Gulf of Mexico. With a population of 21,348, Fort Walton is a charming place known for its beautiful beaches, warm climate, and many opportunities to enjoy for people of all ages and walks of life. With lots of things to do all year round, Fort Walton Beach is not only a great place to visit for a summer vacation but also an excellent place to call home. Being a beach resort community, the busiest time of the year is the summer, making the local economy boom the most in the hot summer months. The real estate market is lively, and there are many kinds of homes for every taste, style, and preference to discover. Let's see what else Fort Walton Beach has to offer!
Living in Fort Walton Beach, Florida
The friendly, close-knit community, great schools, and lots of opportunities to enjoy outdoor activities make FWB an excellent place for families. The beautiful white, sandy beaches offer many recreational opportunities and attract tourists from all over the world, offering a chance to cherish a calm beach lifestyle for those who want to enjoy life in the Sunshine State.

Fort Walton Beach also offers a high quality of life and a low cost of living, good schools and a strong sense of community. The city has a stable economy with a mix of industries, the most prominent of them being tourism, the military, and technology. There are plenty of housing options available, from apartments to single-family homes. The area is considered to be safe, and more than decent. There are lots of great restaurants, bars, and shops to relish on a stroll through the city. The rich local history offers cultural attractions like the Indian Temple Mound Museum featuring exhibits on Native American history and culture. The city is home to several historic sites and museums to discover.
Types of homes in FWB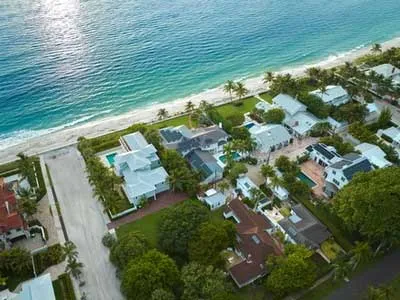 There are plenty of housing options available, from apartments to single-family homes. The remarkable local architecture is mostly influenced by the coastal style of Florida's Gulf Coast. This includes a mix of styles like traditional Florida beach houses, Mediterranean Revival homes, and lots of contemporary designs. There are lots of new constructions going on in Fort Walton Beach, many of the local homes feature large windows, outdoor living spaces, and stucco exteriors.

There's a wide range of options for different kinds of homes to choose from in Fort Walton Beach. You can find everything from affordable condos and townhouses to larger single-family homes. And that's not all, because Fort Walton Beach might even have waterfront properties for sale! Many of those properties have amenities like swimming pools and outdoor spaces to enjoy.
The real estate market in Fort Walton Beach can be competitive, especially during peak season. The median sale price of a home is $345,000. You can find just about anything, with prices ranging from $220K to millions, depending on the bedroom count and the property type.

Overall,
Fort Walton Beach is an excellent place to call home. With a thriving economy and lots of features and amenities, it has a little something to offer everyone. Fort Walton Beach is a safe town with a nice community and good schools. Considering that it is also relatively affordable, the city makes a great place for raising a family, or for anyone who wants to lead a laid-back lifestyle for a lower cost of living. If you consider yourself someone who could enjoy the beach lifestyle in a charming resort community in sunny Florida, feel free to contact me for help. I look forward to hearing from you!
Other articles from: Glenda Janczewski