What Is It Like To Live In FORT WALTON BEACH, FL?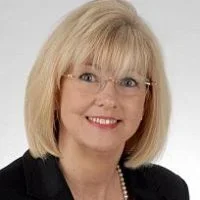 By Glenda Janczewski
Published: Jan 09, 2023
119
Sun, sand, and serenity - what more could you dream of? There is a small community (around 21,400 residents as of 2022) along the Sunshine State's Emerald Coast that encapsulates the ultimate holiday resort feel. Of course, I'm are talking about the fabulous "The Camellia City" or Fort Walton Beach, FL!
Let's explore this unique town from as many angles as possible. Thus, you can decide whether it is worth moving to Fort Walton Beach!
Are you fascinated with Fort Walton Beach? I will bring you up to date!
Right off the bat, suppose you're intrigued by living and thriving in this amiable, fishing beach resort town. In that case, why don't you reach out to me? I am your reliable and expert local real estate agent in Fort Walton Beach, Florida, ready to address all your inquiries!

Be one of the many moving to Fort Walton Beach, Florida!
Fort Walton Beach (incorporated in 1941) is an up-and-coming tourist gem in Okaloosa County and the Florida Panhandle's western end. However, it also excels economically, being the central city in the larger Fort Walton Beach−Crestview−Destin Metropolitan Statistical Area.
Camelia City attracts a large spectrum of newcomers, from snowbirds to former visitors, who simply couldn't leave town due to its sheer awesomeness. Then, we have military families visiting members serving at one of the two regional military bases, Eglin Air Force Base and Hurlburt Field.
Let's find you a home on the highly affordable housing market in Fort Walton Beach!
Did you know that home prices in Fort Walton Beach went down by about seven percent at the end of the last year? Thus, the median real estate sale price currently stands at about $325,500.

To put this figure in context, homes for sale in Fort Walton Beach are more affordable than the Florida average. Simultaneously, you can rent an apartment or house for about nine percent cheaper than in the Sunshine State. In other words, this is the ideal time to buy a property in Fort Walton Beach!
Not only homebuyers and rent-seekers will have a blast, though! Home sellers in Fort Walton Beach can rejoice since they will receive multiple offers and, on average, their assets sell fast.
Fort Walton Beach, Florida, recorded an exceptional livability score!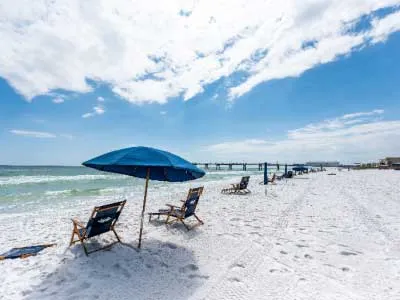 2022 brought a universal recognition of Fort Walton Beach's uniqueness. The place achieved a better-than-average livability score of 79 percent. You won't find the end result surprising if you researched all the economic, social, and cultural aspects this town features.
The local economy is strong and competent.
Fort Walton Beach boasts a four percent unemployment rate instead of the six percent national average. Then, the cost of living is also more affordable than the American median by about three percent. No wonder the job market in Fort Walton Beach is predicted to produce even more opportunities in the next ten years. However, on the darker side, the local income is slightly less than the American average.
You'll be among friends in Fort Walton Beach!
New residents unequivocally pointed out that adapting to their new lives in Camelia City was as pleasant as possible. Firstly, the city provides excellent public schools, such as the Northwest Florida Ballet Academie and the Wright Elementary School. Secondly, neighborhoods are secure, walkable, and tranquil. Family-(and pet) friendly locals have indeed created a strong, safe, and supportive community.
Fantastic seafood and quality entertainment
The nightlife offers excellent local entertainment in top bars, such as Rick's Crab Trap or The Craft Bar. Did you know that they serve the world's best seafood here? Give exotic dishes a chance, such as calamari, mahi-mahi, conch chowder, and stone crabs, at Stewby's Seafood Shanty or Old Bay Steamer!
Find exceptional recreational facilities in Fort Walton Beach!
Undoubtedly, life speeds up in peak tourist season during summer. Laughter fills the streets as beach fans, thrill-seekers, and families gather in great numbers to explore the best places in Fort Walton Beach. I recommend visiting Okaloosa Island and its fishing pier, the Gulfarium Marine Adventure Park, and Wild Willy's Adventure Zone.
Final thoughts
Visiting Camelia City is similar to opening a big, bottomless box of candies. Once you have tasted it, you can't get enough of it! This charming town is thriving from every possible point of view! For this reason, moving to Fort Walton Beach, FL, should be a no-brainer.

Suppose you are still unconvinced about this incredible place's potential. In that case, contacting me would be the best way to learn more about the countless perks of Fort Walton Beach!
Other articles from: Glenda Janczewski