All You Need To Know About Renting In FORT WALTON BEACH, FL?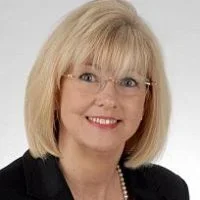 By Glenda Janczewski
Published: Mar 14, 2023
83
Nestled between Destin and Pensacola, Fort Walton Beach is a gem of a city that offers something for everyone. With its crystal-clear turquoise waters, sugar-white sand beaches, and charming small-town atmosphere, it's no wonder that visitors come from all over the world to experience the beauty of this beachside community.
Fort Walton Beach, FL, is the perfect destination for those seeking a relaxing beach vacation. Whether you're looking to soak up the sun on the beach, explore the natural beauty of the Gulf Coast, or indulge in some fresh seafood at one of the many local restaurants, there is no shortage of activities to enjoy.
The city's rich history and cultural heritage are also evident throughout the area. Several museums and historic sites offer a glimpse into the area's past. From the Indian Temple Mound Museum to the Gulfarium Marine Adventure Park, there is no shortage of educational and entertaining activities for people of all ages.
So, whether you're looking for a romantic getaway, a family vacation, or to buy or rent a place here, Fort Walton Beach, FL, is the perfect destination. Join me while I offer you valuable information regarding all you need to know about renting in Fort Walton Beach, FL.

Renting in Fort Walton Beach, FL
Fort Walton Beach offers a variety of rental options, including apartments, condos, townhomes, and single-family homes.
Depending on your budget and preferences, you can find something that suits your needs. Remember that prices vary depending on the season, with summer being the most expensive.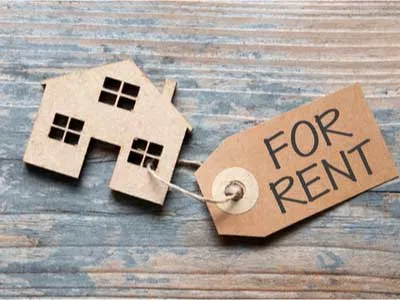 The average rent for a 974 sq. ft. apartment is around $1,543. The costs could vary greatly depending on location, surrounding amenities, and unit type. 41% of the households in Fort Walton Beach, FL, are renter-occupied, while 59% are owner-occupied.
Location is an essential factor to consider when renting in Fort Walton Beach. If you want to be near the beach, look for rentals on Okaloosa Island or Santa Rosa Boulevard. If you prefer a more residential area, consider looking for rentals in Fort Walton Beach proper or the nearby cities of Niceville or Destin.
When it comes to finding a rental, there are a few options. You can work with a local real estate agent, search online rental websites, or check out local classified ads. Do your due diligence, check the property's rental history, and read the lease agreement carefully before signing.
Another thing to consider when renting in Fort Walton Beach, FL, is the cost of living. The city is considered relatively affordable compared to other beach towns in Florida. But it's still important to budget accordingly. When planning your rental budget, ensure to factor in the cost of utilities, groceries, transportation, and other expenses.
Also, you should consider the amenities. When you're looking for a rental, it's essential to think about the amenities you want. Do you need a pool, fitness center, or pet-friendly option? Make a list of your must-haves and use them to narrow down your search.
In conclusion, renting in Fort Walton Beach, FL, offers an excellent opportunity to experience the beauty and the charm of the Gulf Coast. With its stunning beaches, vibrant culture, and a plethora of attractions, Fort Walton Beach is an ideal destination for those seeking a fun-filled, sun-soaked lifestyle. Whether you're a young professional, a growing family, or a retiree looking to enjoy your golden years, Fort Walton Beach, FL, has something to offer everyone. So why wait? Start your search for your dream rental in Fort Walton Beach today and begin your journey to paradise!
For more information about the rentals available in the city and the surrounding area, please contact me directly. I will be happy to be of your assistance.
Other articles from: Glenda Janczewski