Where Is The Best Area To Live In NAPLES, FL?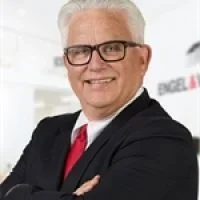 By Randy Keys
Published: Jul 03, 2023
117
Naples, Florida, renowned for its upscale lifestyle, is a captivating destination nestled on the picturesque Gulf Coast. Boasting a vibrant atmosphere, this coastal gem offers an array of experiences for visitors and residents alike. Those seeking an elevated lifestyle can find an affinity for upscale living here. Naples is a true haven for golf enthusiasts as well. With over 80 world-class golf courses - some of them designed by esteemed architects - the city is a golfer's paradise. It's no wonder that Naples has earned its title as "The golf capital of the world."
Beyond its upscale charm and golfing allure, Naples boasts a prime location with many perks. Cape Coral and Fort Myers are easy to reach, and nature lovers can get to the Everglades National Park in an hour and a half. Naples boasts amazing white sandy beaches, making it an excellent vacation and snowbird destination too! And those who choose to have a residence here, or maybe stay permanently, can enjoy all those perks more.

Naples has a historic downtown area with a distinct character. The restored buildings, boutiques, and art galleries add to its unique subtropical charm. The town offers several desirable neighborhoods, each with its own unique qualities. Join me to discover where the best area to live in Naples, FL!
The top neighborhoods to consider moving to
If you're considering moving to the area permanently or looking for a vacation home, you can't go wrong with these neighborhoods! Still, before committing to a move, dive into each of them carefully to choose the neighborhood that best fits your needs and dreams. Here we go!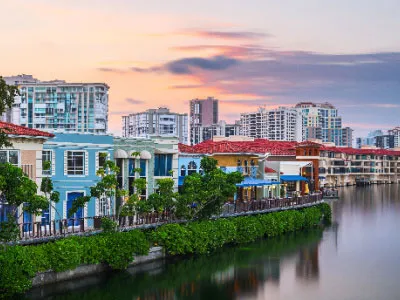 Old Naples
Located in the heart of the city, Old Naples offers a blend of historic charm and modern amenities. This neighborhood provides proximity to the beach and access to the vibrant historic downtown area. Upscale dining and shopping are at arm's reach on the beautiful tree-lined streets.
Pelican Bay
Pelican Bay is a prestigious and well-planned community situated along the Gulf of Mexico. It features a private beach club, ample green spaces, luxury homes, and trendy condos. There is access to a broad range of recreational amenities like golf courses and tennis courts.
Park shore
Known for its waterfront properties, Park Shore offers a mix of single-family homes, high-rise condos, and villas. The neighborhood boasts scenic canals, properties with private beach access, and proximity to shopping and dining at the upscale Venetian Village.
Vineyards
Vineyards is a master-planned community with various housing options. It is known for its golf courses, country club lifestyle, and picturesque landscapes. Vineyards offer a variety of amenities, like tennis courts, fitness centers, and walking trails.
Grey oaks
This one is recognized as one of the most exclusive neighborhoods in Naples. Grey Oaks is a gated community that offers luxury homes, world-class golf courses, and a private country club experience.
Coquina Sands
Nestled in the heart of Naples, Cochina Sands is a prestigious coastal neighborhood renowned for its luxurious beachfront properties. Its pristine sandy shores and proximity to the city's world-class shopping and dining options make it a top destination. The tranquil atmosphere and breathtaking Gulf views offer a blend of exclusivity and natural beauty.
These are just a few examples, but many other wonderful neighborhoods in Naples cater to different lifestyles and preferences. Visiting the areas and exploring their amenities and perks can come with pleasant surprises and provide you with the information needed to make an informed decision before committing to a move. If you need help navigating the best areas in Naples, FL, I look forward to helping you find the purchase of your dreams!
Other articles from: Randy Keys