Why Now Is The Time To Move To BRISTOL, RI?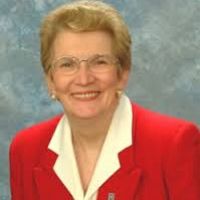 By Genny Croll
Published: Oct 04, 2022
150
This picturesque small town will make you feel like you stepped through a time machine and are back in a more tranquil setting as you settle down among its streets and locals. With tree-lined streets that are immaculately maintained to show the true glamour of the Colonial-era homes. At the same time, among the buildings housing residents throughout Bristol, Rhode Island, you'll find inns, restaurants, museums, and various types of boutiques to keep residents pleasantly occupied without even leaving the city.
Still, living here, I can tell you that with the 30-minute drive from Providence from this small peninsula that's surrounded by Narragansett bays and Mount Hope, you'll feel like you're stepping into another world. With 13 small parks, walkable streets, a historic waterfront on Bristol Harbor, and the 14-mile and a half bike paths, Bristol is sure to be the peaceful hometown you've been looking for to raise your family in. So why is this the right time to move to Bristol, RI? Well, you can contact me, and I'll give you all the juicy details, but for now, I'll give you the most important reasons.
Why move to Bristol, RI, now?

This small town in Bristol County, Rhode Island, is inhabited by approximately 22,000 residents. As the historic county seat of the county, Bristol wrote a large portion of the area's history. As a vibrant, funky, and eclectic small town, people from all walks of life can find their little slice of heaven here. Many residents consider it a hub for exciting things, and as the place where the Fourth of July Parade was born in 1785, the extent of festivities goes beyond what a small town should organize. Still, the outdoor concerts, events, picnics, and countless awards are sure to gather a lot of visitors during our country's independence holiday.
Seeing its location, you can expect to learn a bit more about fishing as it is where fresh and salt waters meet, bringing together a mixture of birds, sea mammals, and tidal life. Similarly, there's a rich history of ship and yacht building as well as a profitable small craft fishing industry, making it a living coastal community. Artists find the spectacular views incredibly inspiring, and if you go for an afternoon lunch or sunset cruise, you'll get a feel of those sea legs.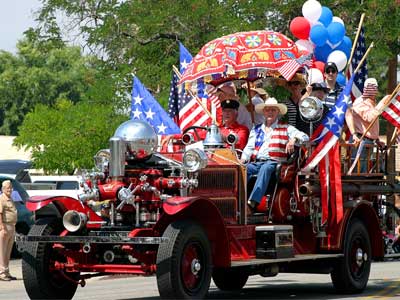 There's no shortage of activities that you can enjoy in Bristol, Rhode Island, including the Coggeshall Farm Museum, where you can see how people lived in the 1700s. With 48 rural acres, this restored farm and its recreated barns showcase a collection of birds, including roosters, turkeys, and tropical birds.
On the other spectrum, the McIntosh Wildlife Refuge spreads across 28 acres of land with walking trails through ancient fresh and saltwater marshlands abundant with wildlife and ideal for bird sightings. Secret histories are revealed in places like Linden Place, an 1810 mansion museum that used to belong to US senator James DeWolfe. Learning about the Tales of the Slave Trade may not be a gentle topic, but we need to know and accept our history to avoid repeating it.
As the fifth best place to live in Rhode Island, Bristol is a good place to live for families, with impressive nightlife and decent public schools. While the median home value in this small town is $503,000, prices have dropped by 13% since last year. This isn't something to be taken likely, and if you're determined to take a closer look at Bristol, Rhode Island, this is the best time to move here. I'm ready to tell you all about it if you give me a call or contact me by e-mail.
Other articles from: Genny Croll