Why Now Is The Time To Move To BROOKSVILLE, FL?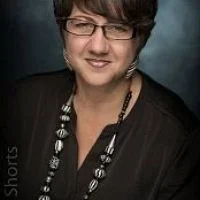 By Laura Bloomer
Published: Jan 19, 2023
172
Located in Hernando County, Brooksville is a small town with a population of 9,241 inhabitants. Despite the small size, the town offers an optimal blend of history, natural beauty, and a friendly community. The low cost of living, the historic charm, and the proximity to nature preserves and outdoor opportunities make Brooksville FL, a nice little livable place. If you're looking for a small town with a lot to offer, Brooksville, Florida, shouldn't be missing from your list. The town is home to lots of small local businesses, restaurants, lovely shops, and farmer's markets, which support the local economy and give this small town its charm. Brooksville, Florida, was established in 1856, and the town still preserves historical buildings of the era. Sounds like a good place to live? Discover why now is the time to move to Brooksville, Florida!
Excellent location, great recreation options
One of the best things about Brooksville's location is its convenient proximity to major cities and outdoor recreation possibilities as well. The nearest metropolis is Tampa, which is about an hour's drive to the southwest, offering a buzzing city life with lots of attractions and a thriving economy.

One of the strongest local features of Brooksville is its historic downtown area, which is home to several 19th-century buildings. For fans of history, the Hernando County Courthouse is a must-see. The building dates back to 1885, and it is now a museum. Visiting this place takes you on a journey back in time to explore the rich local history.
For outdoors fans, Chinsegut Conservation Center makes a perfect spot for families and lovers of nature. The nature preserve has several hiking and biking trails, and there's a good chance of spotting birds and wildlife too. The many educational programs offered here provide great experiences for children and adults alike.

The variety of local businesses offers many options for things to do in town, from cozy restaurants and charming shops to busy farmer's markets with specialty produce.
Affordable housing in Brooksville, Florida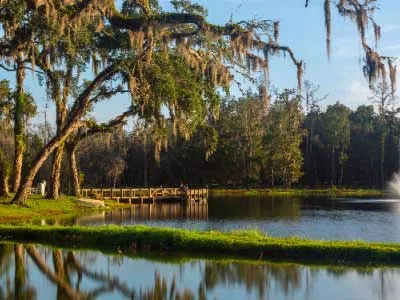 Despite being a small town, Brooksville offers a variety of housing options for those searching. From historic homes to new constructions, there's something for every taste and budget. The area offers a relatively low cost of living compared to the surroundings, making it a popular and affordable choice. According to the statistics, the area is preferred among homebuyers from New York.

The Brooksville housing market is considered to be competitive right now. Last month, the average sale price of a home was $300,000, while the average sale price per square foot is currently $189. Brooksville homes usually sell after about 46 days on the market. Thirty-eight homes were sold in December, which is lower than last year's fifty-seven but still ok, considering the changes in the real estate market.

If you're wondering if now is the time to move to Brooksville, Florida, there are a few general rules of seasonality to consider. Prices are the lowest between October and April because people tend to avoid moving at this time of the year. The holiday season and school sessions make major changes more difficult, but they also make prices drop slightly compared to the April-October period.
Lastly,
with the current status of inflation, many people are looking for affordable options for housing and overall living. Brooksville is one of those places because of its excellent location and relatively low cost of living. Why now is the time to move to Brooksville, FL? Feel free to give me a call for more information, I am happy to answer!
Other articles from: Laura Bloomer