Why Now Is The Time To Move To NAPLES, FL?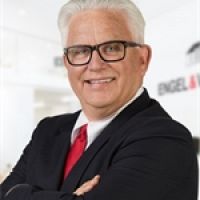 By Randy Keys
Published: Jan 24, 2023
60
Naples, Florida, is a coastal city located in the southwestern part of the state. Known for its beautiful beaches, warm weather, and upscale shopping and dining, Naples attracts visitors and residents worldwide. The city's history dates back to the late 1800s when wealthy Northerners began building winter homes in the area. Naples is home to a diverse population and a thriving economy, with a strong focus on tourism, real estate, and healthcare. The downtown area is a famous destination for visitors and locals alike, with various shops, restaurants, and galleries to explore.
The city also boasts several parks and nature preserves, offering opportunities for outdoor activities like fishing, boating, and bird-watching. With its sunny skies, beautiful scenery, and high standard of living, Naples is a truly unique and special place to visit or call home.
Living in Naples, FL
One of the main attractions in Naples, FL, is its beaches. The city boasts miles of white sand beaches with crystal-clear waters, including the famous Naples Pier Beach. This beach is a favorite among locals and visitors. It is the perfect spot for swimming, sunbathing, and fishing. The beach also features a large pier, where visitors can catch a glimpse of dolphins and other marine life. Due to the damage caused by hurricane Ian, only part of the pier is open to the public, and fishing is not allowed.

Naples, FL, is also renowned for its shopping and dining scene. The city is home to several luxury shopping centers, including the Waterside Shops and The Mercato. These centers feature high-end designer stores, restaurants, and cafes. Visitors can also find a variety of local boutiques and shops that offer unique and one-of-a-kind items.
Naples is also known for its golfing scene. The city is home to several award-winning golf courses, including The Naples National Golf Club and the Tiburon Golf Club. These courses offer challenging greens and stunning views, making them a popular destination for golf enthusiasts.
One thing that sets Naples, FL, apart from other coastal cities is its sense of community. The city is home to many residents who have lived there for years. It also has a small-town feel despite its upscale reputation. Many residents are involved in local organizations and volunteer groups. It makes Naples a very tight-knit community.
In addition to its beautiful beaches, shopping, dining, and golfing, Naples, FL, is home to several cultural attractions. The city hosts several museums and art galleries. Among the most notable, we can name the Baker Museum and the Naples Museum of Art. These museums showcase works by local and national artists and offer a glimpse into the city's rich cultural history.
The real estate market in Naples, FL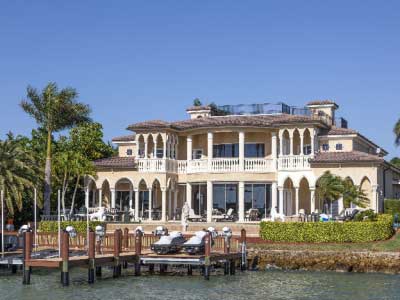 Naples, FL, is a popular destination for tourists and real estate investors. In recent years Naples has become one of the most sought-after locations in the state. The real estate market in Naples, FL, is experiencing strong demand for residential and commercial properties. It makes it an attractive option for those looking to buy or sell a property.
Naples's residential real estate market is experiencing strong demand for single-family homes and condos. The average home price in Naples is around $665,000, which is higher than the state's average. This high average home price is due to the high demand for luxury homes in the area. Many buyers are looking for homes with upscale amenities, such as private pools, large yards, and ocean views.
The commercial real estate market in Naples, FL, is also experiencing strong demand, with many businesses looking to relocate to the area. Many companies are attracted to Naples due to its high-income population and robust tourism industry. The average commercial property price in Naples is around $1,660,000.
The real estate market in Naples, FL, is in high demand for vacation rentals. Many people are looking to invest in vacation homes in Naples that they can rent out during the peak tourist season. The average vacation rental price in Naples is around $2,000 per week.
Now it's an excellent time for buyers to invest in a property in Naples, FL, as the market is expected to grow in the coming years.
Additionally, the rental market in Naples is also experiencing high demand, making it an excellent option for those looking to generate passive income through vacation rentals. With its beautiful beaches, luxury homes, and high-end shopping, Naples is a perfect place to invest in real estate and enjoy the Florida lifestyle.
Please contact me directly if you're looking to buy, sell, or rent a home in this unique city. I will be happy to provide you with more information about the best places of interest.
Other articles from: Randy Keys