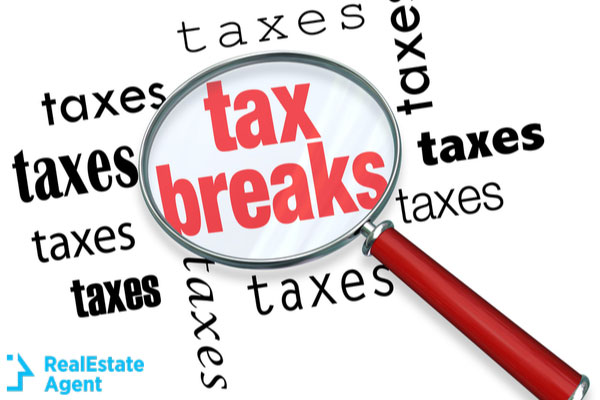 Buying your first home? Where your down payment comes from can affect your taxes. First-time home buyers can take out up to $10,000 from traditional and Roth IRAs penalty-free to use as a down payment, saving you a ton in penalties.
You can also get money from family who do the same thing. Your spouse, parent, child or grandchild can add another $10,000 from any of their IRA accounts or a combination of the same for a total down payment of $20,000 for a down payment. You can use up to 50% of your 401(k) to purchase a home, but there is a cap at $50,000. The interest on that 401(k) loan isn't tax deductible like a regular mortgage loan.
There are more tax benefits to buying a home. Some are now defunct, but the buyers are still benefiting. There was a first-time homebuyer tax credit in 2008, when many people bought homes for the first time; if you utilized the first time homebuyer credit as of 2008, you had to repay this credit in increments on your tax bill of an additional $500 a year, for 15 years. There are exceptions, however, based on the value of the home and the kind of credit provided.

For first-time homebuyers who bought their homes in 2009 and 2010 who wanted to stay in their homes for a longer term, the credit does not have to be repaid. However, they must have used the home as a principal residence during the thirty-six months after they bought it. If they moved out before that time, they are responsible for the taxes the year they leave the home. This is called an accelerated repayment. However, if the home is sold at a loss, the tax credit doesn't have to be repaid.
Home buyers can also write off both the origination and discount points on your tax returns. 1% of the principal loan amount is equivalent to 1 point. Mortgage points are seen as prepaid interest. They can be deducted all at once in some cases, or spread out throughout the life of the mortgage. First time homebuyers can take all the deductions at one time. Second homes and refinances usually require the points to be spread out.
Installing energy efficient windows, storm doors, insulation, efficient air conditioning and heating systems can also generate a credit of up to $500, with a maximum of $200 being credited to windows. This credit will likely expire on Dec 31, 2016. Renewable energy sources like sun and wind power systems installed in your home also qualify for a tax credit; a Renewable Energy Efficiency Property Credit can be as much as 30% of the equipment cost and installation. This credit is expected to be extended.

Have a talk with your real estate agent about potential tax credits when buying or selling a home. You could save more than you realize by taking advantage of specific loopholes in tax and retirement or real estate investment holdings to help finance your home with a larger down payment, and renovations that fall in line with energy savings can improve the home value while generating tax credits of their own. Also feel free to read our other blog explaining the top most favorable States for property taxes.