Realtors In Raleigh NC
The city of Raleigh North Carolina is an affordable city that offers residents a great quality of life. With the help of our real estate agents in Raleigh NC, anyone can settle around the area in no time. Whether you are a first-time homebuyer or a seller, you can reach out to one of our local realtors in Raleigh NC for more information on how to sell your property or how to become a homeowner in the "City of Oaks". Also, the city of Raleigh NC has plenty of gorgeous suburban neighborhoods that offer you a more relaxed lifestyle and a more quiet environment. With help from our top local real estate agents in Raleigh NC, you can easily find a home that suits your needs in such an area. If you want to be closer to the action, in downtown Raleigh NC, expect to pay a bit more however you will be right in the heart of the city. The realtors in Raleigh NC are also able to negotiate on your behalf in order to bring the price down and get you a sweet deal for your next home purchase. With such a booming economy that Raleigh North Carolina has, you can expect to sell your home in no time if you want to get in the real estate market as a home seller. The top real estate agents in Raleigh North Carolina are more than willing to assist you with your home selling transaction and advertise your property to gain maximum exposure. This fast-growing city is one of the top areas providing a great quality of life as well as education that won't slow down anytime soon. The local realtors in Raleigh NC know what the real estate market has to offer and the future is bright for any homeowner in the area. Therefore, if you decide to contact one of our real estate agents in Raleigh NC, and become a homeowner in the capital city of North Carolina, you won't regret your decision. Prices, for homes, are going up, and you can really benefit from it even if you are not a real estate investor. Eventually, if you decide to sell your home, you can contact top realtors in Raleigh North Carolina, and sell it for a really nice price that would bring a great profit. This shows how promising the real estate market in the area is and you should not hesitate in your pursuit of becoming a proud homeowner.
Top Realtors in Raleigh, NC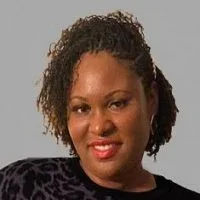 Keller Williams Raleigh
4700 Homewood Court Ste. 200, Raleigh 27609
1-919-247-0636
REAL ESTATE AGENT IN

Please wait ...
Local real estate agents in Raleigh NC
Cities near Raleigh NC, covered by our local realtors
Things to know about Raleigh North Carolina
Zipcodes covered by realtors in Raleigh North Carolina
27601
27602
27603
27604
27605
27606
27607
27608
27609
27610
27611
27612
27613
27614
27615
27616
27617
27619
27620
27621
27622
27623
27624
27625
27626
27627
27628
27629
27634
27635
27636
27640
27650
27656
27658
27661
27668
27675
27676
27690
27695
27697
27698
27699
Real Estate Advice and Tips