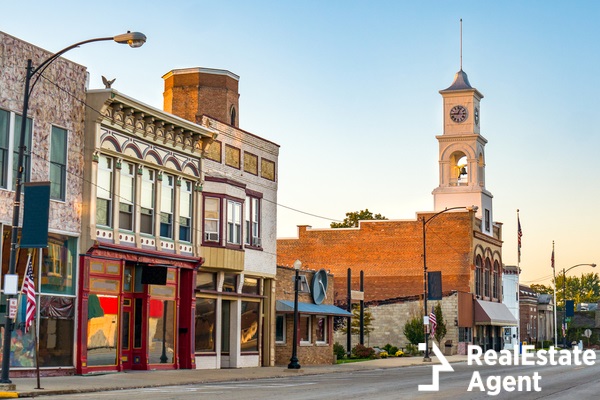 There's a lot to be said for living in a small town. While they may not have the glitz and glamour of metropolitan megacities, small towns have a lot of perks that may not be immediately apparent but are very attractive none theless. While there's plenty to be said for living in a big city, (some prefer it) it isn't for everyone.
If you're thinking of moving to a smaller town or city, we have the perfect state for you: North Carolina! This state has a wide variety of small towns that are perfect for those who want to escape the hustle and bustle of the big city. These little towns have the perfect mix of delightful atmosphere and a charming, relaxed style of living.
Why is small town living so great?
Now, you may be wondering "what's so great about small town living?" Why would you choose a place that has fewer people living in it, fewer things to do and fewer job opportunities? While these are valid questions, we think you'll find plenty of reasons why living in a small town is actually a great idea if you're looking for a new place to live. Let's look at a few now!
Lower median home prices
One of the most compelling reasons you might want to move to a small town is also one of the most practical: median home prices. Although this isn't always the case, small towns generally have much lower median home prices than large cities, making it much easier for homebuyers with limited budgets to buy a home.

As we mentioned above, this is not always the case; however, it usually rings true. The most important thing is to simply check the median list and sale prices in the area you're planning to move to. With a little research, you can easily find out what to expect from the real estate market in the area and whether or not to factor this into your decision making process.
Less traffic
Another thing that may make you seriously consider moving to a smaller town is the lack of traffic like one would see in a big city. Anyone who has lived in a large city such as New York or Los Angeles can tell you that traffic is one of the worst parts of living in such a place, making every daily commute a miserable affair.
When it comes to traffic, there's no comparison; small towns win, hands down. With far fewer residents, small towns rarely suffer from the same level of congestion on the road you'd find in America's most populous cities. You also avoid the cons of living near a highway. Just picture it; a morning commute where the only time constraint is the speed limit!
Relaxed atmosphere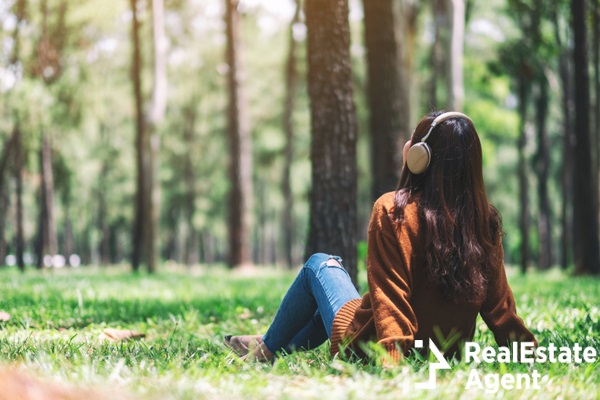 Perhaps the most attractive part of living in a small town is the relaxed atmosphere that starkly contrasts with the fast paced rush of the big city. In smaller towns, most people don't center their lives around the materialistic pursuit of wealth or fame; for many, it's enough to simply exist and enjoy existing.
If you're caught up in the hustle and bustle of the city, chasing wealth and success, you may not see the appeal of such a life; if that's the case, then living in a small town might not be for you. You probably won't find these materialistic pleasures in a smaller city, so if that's what you live for, you might want to consider living somewhere else.
Less noise
One more awesome perk of living in a small town is the peace and quiet. While those who take up residence in large cities face troubles with losing sleep due to noise, those who live in smaller cities are often free from these struggles and can get as much sleep as they please. The quiet, unperturbed atmosphere is a welcome change when you're coming from a big city!
If you move to one of these towns and find that there's still a bit too much noise, you can always modify your home and property to reduce that racket to zero. These modifications are often far more affordable than you might expect, and often have beneficial side effects to boot!
Best small towns in North Carolina
Now that we've covered some of the reasons why you might enjoy living in a small town, you may be wondering which of North Carolina's towns are best for this style of living. You're the only person who can decide whether or not a town is right for you; we'll just be giving you a good idea of what to expect when moving to one of these places. Let's look at some of them right now!
Hampstead NC
The first town on this list isn't a town at all; rather, it's an unincorporated area in the Wilmington Metropolitan area. With a mere 5,000 residents, this community certainly fits the bill when discussing the places best suited to those seeking a small-town style of living. What makes the city of Hampstead so special, you ask? Allow us to tell you!
First and foremost, the atmosphere and ambiance of this community are unmatched by almost any you'll find in other locales around the state. With a friendly populace that welcomes new arrivals, a charming seaside location and some of the most beautiful homes and neighborhoods of any small town you'll ever see.
Then there's the real estate market. As the local real estate agents in Hampstead NC will readily tell you of the excellent real estate value present in this market, which allows homebuyers to safely purchase real estate without fear of rapid depreciation. The bottom line is this: if you buy a home in Hampstead, you're not going to be losing money, that's for sure!
Boone NC
Imagine this: it's winter, nearing the end of January. You stand on the main avenue of a small yet lively city, admiring the beauty of the falling snow and the picturesque store fronts reminiscent of a long-gone time of nostalgic memories. You may think this experience is too good to be true; but when you live in Boone NC, it's anything but that!
This town has the perfect blend of modern convenience and charming antiquity, combining many of the aspects of life in a larger city with many of the perks of living in a small town. Nevertheless, with its population of 17,000 residents, it certainly fits the bill as a quintessential small town.
One of the most scintillating aspects of living in Boone is its delightful setting: in the midst of the Blue Ridge Mountains, this little town has some of the most spectacularly picturesque views of any place in the country. Paired with the charming man-made structures that line the city streets, these vistas are well worth a move!
Hendersonville NC
If you're looking for a small town that can still scratch your big-city entertainment itch, you might just find it in Hendersonville NC, one of the state's most enjoyably entertainment cities. Behind the regal marble and red brick buildings you'll find a world of excellent attractions, fascinating history and much, much more.
What is there to do in Hendersonville, you ask? Well, there are lots of things! For starters, anyone with an interest in aviation should check out the Western North Carolina Flight Museum, a fascinating look at aviation through history. Then there's the Hendersonville Historic Downtown area, one of North Carolina's most beautiful downtown areas. You're sure to find something to your liking!
If you want to make this delightful little place your home, you're in luck; by getting in touch with one of the top-ranked realtors in Hendersonville NC, you can do just that! These skilled, knowledgeable professionals will help you find a home that suits your needs and your budget in no time flat. Who knows? Before long, you might just be calling the beautiful little town of Hendersonville your home!
Hillsborough NC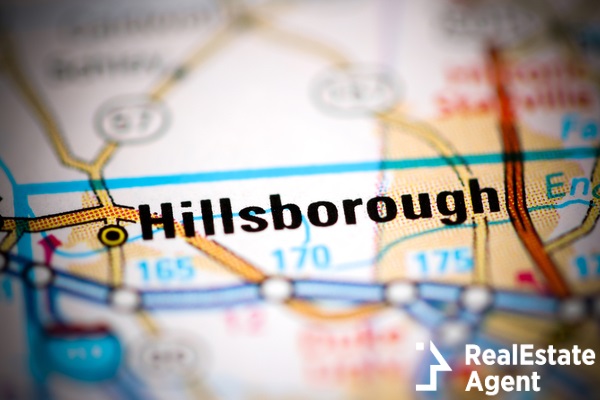 Are you tired of the mundane, grey uniformity of the big city? Then we have a small town we think you'll love: Hillsborough NC! This charming little haven on the outskirts of Durham is so full of individuality and unique scenery that you won't find anywhere else quite like it. Visiting this town is quite a splendid treat!
You might not believe us when we say that this is one of the most unique, individualistic towns in the country; if that's the case, you'll just have to see it for yourself! With its beautiful city streets, wide variety of kitschy restaurants and bars, plentiful attractions and unique architecture, it sounds almost too good to be true.
Once you've made a visit or two to this charming little city, you might not want to go home; if that happens to you, why not make the move, so you never have to leave again? By contacting one of the real estate agents in Hillsborough NC, you'll be able to get a good idea of what's available on the market, and whether or not it's the place for you. We think the chances of you falling in love with the place are quite high!
Bryson City NC
For some, the most compelling reason to move to a small town is the closeness to nature that such a place can provide. In the big city, you run the risk of feeling cut off from nature, unable to connect with the earth and environment in a meaningful way. If you're feeling like this, then we think you'll like Bryson City a whole lot!
With only 1,450 residents, Bryson is not a large city by any stretch of the imagination. What it lacks in population, however, it more than makes up for in splendorous beauty. With its location at the entrance to the Great Smoky Mountain National Park, you're never far from nature when you're in the delightful city of Bryson.
If you'd like to make this beautiful city your home, you'll want to get in touch with one of the real estate agents in Bryson City NC. After a short chat with them, you'll have a much better idea of what's on the market, so you'll be able to gauge whether or not you want to make this city your home. Before long, you might be feeling more at home here than you ever have anywhere else!
Edenton, NC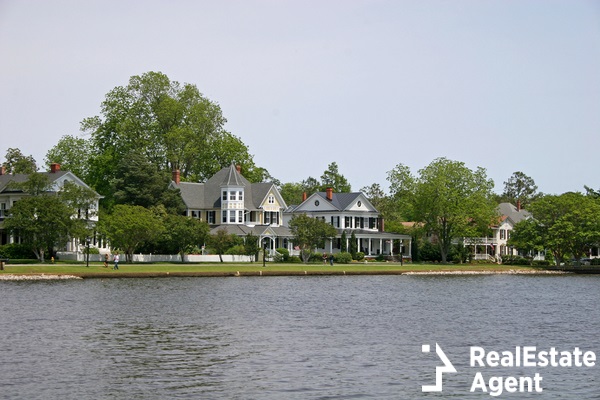 Named after the biblical garden of paradise, this minuscule North Carolina city more than lives up to its moniker. With a wide variety of things to see and do, a warm, welcoming atmosphere, and delightful surroundings, we're sure that you'll find something that suits you in this charming little garden of Eden.
What might this be, you ask? Well, it can be anything; whatever your preferences dictate! You might enjoy a boat ride down the Chowan river or a fishing trip on its banks. Visit its delicious local eateries, or pursue the charming little shops in its beautiful downtown area. Whatever you enjoy doing in your free time, you're sure to find something along those lines here!
What's more, this little city has excellent investment value if you're in the market for a home. With a median home price well below the national average and an appreciation rate that puts many larger cities to shame any purchase here is sure to be accompanied by bountiful profits. Do yourself a favor and research this delightful little town!
Conclusion
After reading a bit about each of these towns, we hope we've piqued your interest when it comes to moving to a smaller town. While these places often lack the tawdry delights of bigger cities, they more than make up for it with their undeniable charm, laid back atmosphere, and friendly, welcoming populaces. We do hope you consider moving!
Did you enjoy this article? Want to ask a question, or leave some feedback on how we can improve? Leave us a comment in the comments section below, and we'll get back to you as soon as we can! We do our best to respond to the comments of all of our readers, so you can count on an expedient reply. Best of luck!