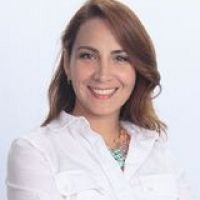 Tatiana Saldana Arias, Real Estate Agent
Samson Properties
Asking price, also called offering price, listing price, ask price and asked price, is the value at which a real estate is offered for sale.

Typically, the asking price is the lowest value a home seller will accept in order to sell the property. But that will depend on the market conditions. During a Seller's market, the home buyer's offers are generally from the asked price up. However, there are times, especially in Buyer's market when negotiation is done and the house is sold below the original asking price. That's why having a real estate agent together with you when selling a home is so important; getting the asking price the closest possible to the fair market value is a very difficult and complicated task homeowners hardly get right. A real estate agent is the most skilled and experienced person to do that job because he or she deals with asking prices of similar properties every day in their profession. They see how those prices do with home buyers, how much higher and lower from the asking price the fair market value strays.

For real estate mutual funds, the asking price is the current net asset value per share plus sales charge.
Real Estate Tip:

Are you looking for more than a term definition? Check our Real Estate Questions page; one person's question might contain the answer you need!