Dec 20, 2018
SURVEY SUMMARY
Which do you prefer? Vote for your favorite by clicking the image you like and tell us why in the comments below.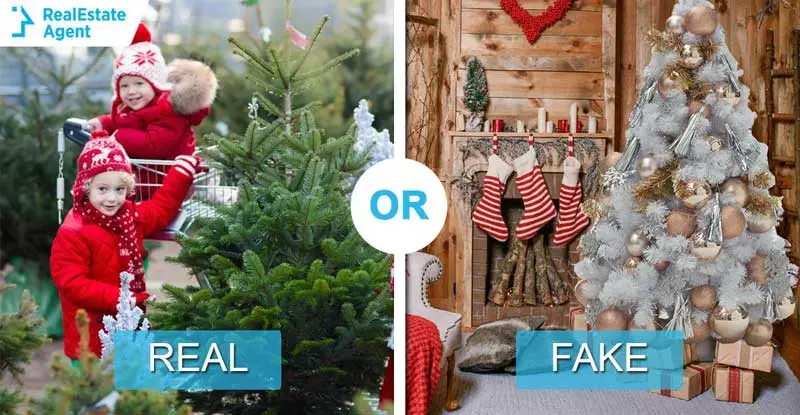 Common sense says everything real is better than fake. But we're here to contest that when it comes to a Christmas Tree.

Don't get us wrong, we LOVE a real Christmas tree. The fresh pine scent, the beautiful sight of it, and, of course, the *feeling* you get when you think "wow, this is a real Christmas tree! There's a living thing here in my living room" – plants have a special kind of energy; if you believe this stuff. If fake Christmas trees were so cool (i) Christmas in the White House would be made of fake trees and not real ones and (ii) the sole song related to them (Radiohead's "Fake Plastic Trees") wouldn't be such a downer.


However, looking at the practical side of it… come on. Fake Christmas trees have come a long way when it comes to their life-like nature. You can't tell a good fake Christmas tree from a real one unless it's a different color such as a solid white one. They will stay the same throughout the season, while the real one might arrive on the eve of the 24th barely standing up, fighting for its life, minus a bunch of branches. And while it's a nuisance to store them if you live in a limited storage space property, ultimately you won't be killing nature just to satisfy your Christmas aesthetic craving. Not to mention that real Christmas trees shed and you have to constantly sweep the floor because of it, give water to it… the same maintenance argument found on the natural grass vs artificial grass is found here. What if there is a pest outbreak and all of a sudden you need to call pest control to take care of the whole house because it latched to the wooden furniture and/or the floor? Not to mention the diseases they can carry. YIKES!


So, really; it's a toss up. What about you? Are your presents under a real or fake Christmas tree? Click to vote and write in the comments the arguments behind your choice!