Apr 04, 2018
SURVEY SUMMARY
Which do you prefer? Vote for your favorite by clicking the image you like and tell us why in the comments below.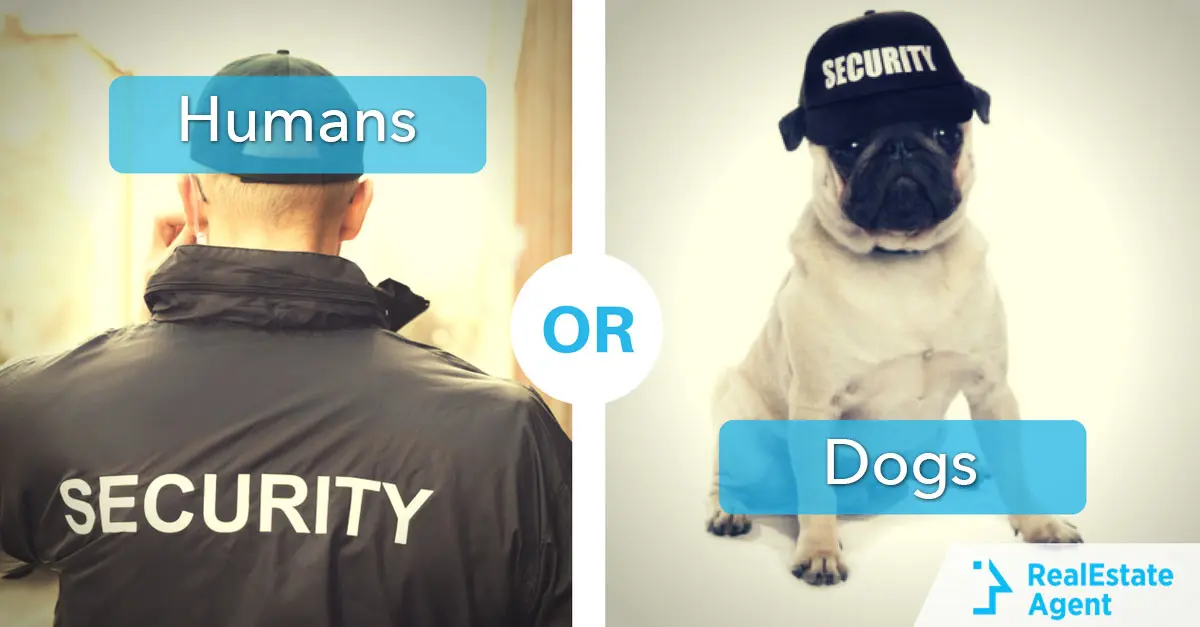 Which is the most reliable home security system? A security guard patrolling the house or a guard dog?
Team security guard will say that everyone who watched a cartoon knows that a piece of stake is enough to tame an angry dog, but Team Guard Dogs will say that you get a better value out of Dogs, as they are 2-for-1 and can serve as both a security system and men's best friend! However, dogs can't help carrying your groceries, right? But with the right training they can bring you food - which is not one of the security guard's duties.

Oh, we can't answer this one: what are your thoughts? Sound off on the comments about your thoughts regarding the best security system for your home!