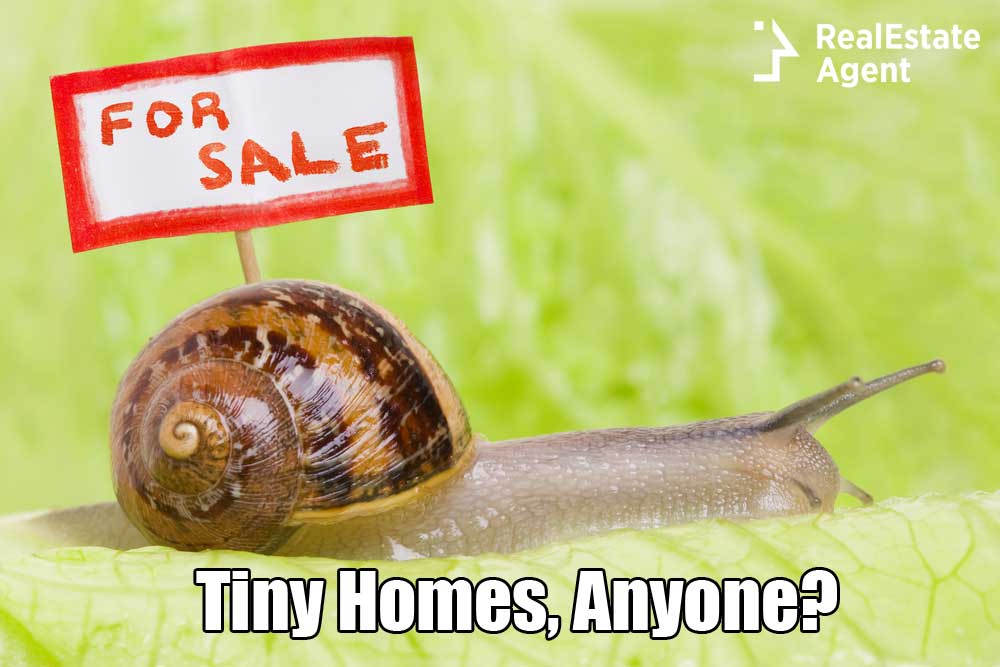 How tiny can you go with Tiny Homes, really?
Seriously, this one was supposed to be a joke, but some people are so into this tiny house trend, always downsizing everything, that it wouldn't be surprising to hear of someone living inside a Kangaroo pouch - not inside a snail shell, come on THAT'S impossible.
For single people, we get it. It's a bit too much to have a lot of square footage all for yourself; not to mention that it must be very lonely! The sound echoing reminds you that you're all alone. However, with a family, if not out of necessity, we think it's a little bit crazy to move into a Tiny House. Kids need space to properly grow and understand the concept of freedom. Plus, they trip on things and can hurt themselves, so big spacey places are safer for them. But, then again; Tiny Houses have not that many objects, so...

Tell us: what are your thoughts on this whole craze of Tiny Homes Across the USA? Do you think it's amazing or ridiculous?
Share on social.