How Is The Economy In NAPLES, FL?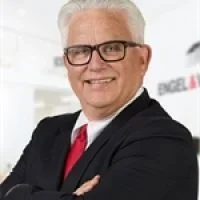 By Randy Keys
Published: May 29, 2023
57
Naples is a vibrant and enchanting city along the picturesque Gulf of Mexico. It seamlessly blends natural beauty with upscale living. Are you looking for pristine white sand beaches? Swaying palm trees? And abundant sunshine? Naples offers a slice of paradise that captivates residents and visitors alike.
As the crown jewel of Collier County, Naples boasts a rich history and a thriving cultural scene. It is home to a diverse population. This population includes retirees, families, and professionals seeking a tranquil yet sophisticated lifestyle. The city's allure lies in its unique relaxed charm and cosmopolitan amenities. Here luxury resorts, high-end shopping, and gourmet restaurants coexist with a laid-back atmosphere.
Beyond its breathtaking shoreline, Naples offers many recreational opportunities for outdoor enthusiasts. It has many championship golf courses, world-class fishing spots, and nature reserves. This tropical haven invites exploration and adventure. The nearby Everglades National Park beckons with its unparalleled biodiversity and awe-inspiring ecosystems.
Cultural enthusiasts will be captivated by Naples' vibrant arts and entertainment scene. The city has many art galleries, theaters, and museums. It includes the renowned Naples Museum of Art and the Naples Philharmonic Center for the Arts. Here, visitors can indulge in performances and exhibitions spanning various artistic disciplines.

Whether strolling along the historic Naples Pier at sunset, indulging in waterfront dining, or immersing oneself in the city's natural wonders, Naples is a destination that promises an unforgettable experience. Here, relaxation, refinement, and natural beauty converge.
The economy is Naples, FL
Naples' economy owes much of its success to the real estate and construction industries. The city has breathtaking waterfront properties, upscale residential communities, and luxurious high-rise condominiums. They have attracted domestic and international buyers seeking an idyllic coastal lifestyle. The construction sector has experienced steady growth. It has created jobs and generated revenue for the local economy. Developing commercial properties and infrastructure projects further contributes to the region's economic vitality.
As a renowned vacation destination, tourism plays a pivotal role in Naples' economy. The city's pristine beaches, world-class golf courses, vibrant arts scene, and upscale shopping districts draw millions of visitors. The hospitality industry provides employment opportunities and stimulates economic growth. Naples commits to delivering top-notch experiences and maintaining high-quality amenities. It has earned it a reputation as a premier tourist destination.
Naples has emerged as a leading hub for healthcare and biotechnology in Southwest Florida. The city boasts an impressive array of hospitals, medical centers, and specialty clinics. They attract residents and visitors seeking premium healthcare services. Naples' growing biotechnology sector drives innovation and creates high-paying jobs.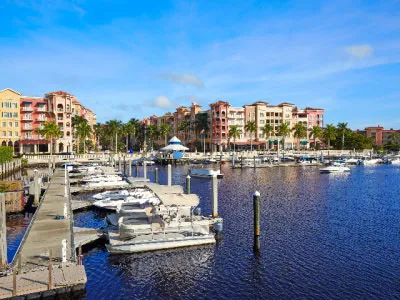 The financial and professional services sectors contribute significantly to Naples' economic prosperity. The city has various financial institutions, investment firms, accounting firms, and legal practices. They serve local businesses and the affluent retiree population. These sectors provide employment opportunities and essential services. They support the region's business community. Naples' favorable tax environment and business-friendly policies attract entrepreneurs and businesses. They further bolstered the financial and professional services sectors.
Naples offers a vibrant retail scene catering to the demands of residents and tourists. The city features upscale shopping districts. Here boutique shops, art galleries, and high-end retailers thrive. The retail and thriving leisure and entertainment industries contribute to the city's economic growth. They create jobs and attract consumer spending.
Naples, FL, is a tropical paradise and a shining example of a city with a thriving and diverse economy. Its strong real estate and construction sectors, booming tourism and hospitality industry, robust healthcare and biotechnology clusters, and vibrant retail and leisure sectors combine to create a stable and prosperous economic landscape. The city commits to fostering business growth, natural beauty, and exceptional quality of life. It makes Naples an attractive destination for residents, businesses, and visitors. If you need more information about the city, please contact me directly. I will gladly provide additional information about the city's points of interest.
Other articles from: Randy Keys