How Is The Economy In PALM BAY, FL?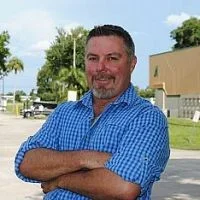 By Mitch Skubak
Published: Mar 01, 2023
151
Palm Bay is a medium-sized city located on the east coast of Florida, in Brevard county. With a population of 113,751, Palm Bay is the perfect city with a pleasant suburban feel and remarkable diversity. It is perfect for those who want to settle down and raise a family. But the coastal city has several other things that make it a good place to live. Palm bay is one of the fastest-growing cities in the state. In addition to its natural beauty, Palm Bay has a vibrant economy supported by a diverse range of industries. Palm Bay is a great place to live for those who enjoy outdoor activities and high quality of life, reaping the benefits of the vibrant economy. The city is part of the larger Palm-Bay-Melbourne-Titusville metropolitan area, with over half a million population and plenty of opportunities to offer. With its beautiful beaches, natural scenery, and growing job market, Palm Bay has something to offer everyone. Let's take a look at that economy in more detail!
Palm Bay's booming economy, leading industries, and employers

Palm Bay is home to a diverse range of industries, including aerospace, defense, healthcare, technology, and tourism. Let's take a closer look at them!
Aerospace and defense
Palm Bay is home to several companies in the aerospace and defense industries, which provide lots of high-tech jobs and contribute significantly to the local economy. Some of the largest companies in this sector include HarrisCorporation, a global technology company specializing in communication systems. There's also Northrop Grumman, a leading defense and aerospace technology provider, and DRS Technologies, a manufacturer of advanced electronics and communications equipment.
Healthcare
Palm Bay is also home to several healthcare companies and medical facilities, like Health First, a healthcare system that operates several hospitals and clinics in the area. MedFast Urgent Care Centers and the Health First Medical Group are other healthcare companies working in Palm Bay.
Technology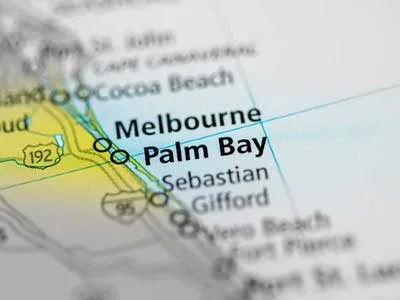 The Brevard area's tech industry is among the top nationwide, with Florida being known for dominating technological growth on many fronts. Palm Bay's growing technology sector includes software development, IT services, and other tech-related businesses. In the Palm Bay metro area, the average annual salary in high-tech industries is around $106,139, which is about 1.9 times more compared to other jobs in the area. Defined by the Bureau of Labor Statistics as occupations with a high concentration of STEM (science, technology, engineering, mathematics), the high-tech industry offers many jobs that stretch beyond semiconductors and computers. Those include chemicals, aerospace products, pharmaceuticals, and other industries.
Tourism

Being a coastal city with an excellent location, the tourism industry is also worth a mention in Palm Bay. Compared to neighboring cities, Palm Bay has a smaller beach area, but the Turkey Creek Sanctuary and Turkey Creek in all its length is a great natural area to enjoy, giving a unique character to the city. Development of a downtown area on the banks of Turkey Creek is planned, which will provide more opportunities for dining and shopping. Proximity to cities like Orlando and tourist magnets like Cocoa Beach give Palm Bay the advantage of location.

Overall,
Palm Bay is a great city with a thriving industry offering lots of well-paying jobs, especially in the industries of aerospace and defense, technology, and healthcare. The local schools are highly rated, and the cost of living, in general, is much better here than in many similar places in the region. If you feel like the Palm Bay economy has the potential to offer what you need, feel free to reach out to me. I will be happy to help you with any questions you may have! I look forward to hearing from you!
Other articles from: Mitch Skubak