What Is It Like To Live In PALM BAY, FL?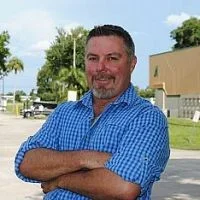 By Mitch Skubak
Published: Jan 05, 2023
178
Palm Bay is a city located in Brevard County, Florida. With a population of around 120,000, it is the most populous city in the county and the largest by land mass. Palm Bay, FL, is one of Central Florida's hidden gems that offer its residents and visitors multiple attractions. Situated at the mouth of Turkey Creek and Palm Bay, it provides all-year-round sunshine and water activities. It is an oasis for outdoor enthusiasts, with its countless trails, pristine beaches, and renowned golf courses.
Palm Bay, FL, is a family-friendly community offering a wide range of recreational activities, such as hiking, biking, boating, fishing, paddle boarding, and many others. After a long day filled with thrilling activities, you can indulge in the local cuisine at one of the numerous restaurants or go on a shopping spree at one of the unique boutiques or shopping malls.
While in Palm Bay, FL, you will never run out of exciting things to do, but in case you want to experience the more fast-paced cities, Palm Bay is conveniently located within reach of major cities like Miami and Orlando.

Benefits of living in Palm Bay, Florida
There are several benefits of living in Palm Bay, FL. First, the livability score is above average compared to the state and national averages. When determining the livability score, multiple factors are considered, such as education, crime, cost of living, and residents' overall happiness.
The cost of living in Palm Bay, FL, is lower than the national average and most cities in the state. While some areas could be more expensive than others, the overall standard of housing costs, utilities, transportation, healthcare, and miscellaneous goods and services are less expensive.
Also, the city is a great place to raise a family because you can benefit from a good level of education. The area has reasonable graduation rates in most schooling levels, admission rates, teacher-to-student ratio, and extra-curricular programs. All students must take core Math, English, Science, and Social Studies classes. They are also encouraged to become involved in extra-curricular activities. For example, the city offers art, band, choir, and drama programs.
Not only does the town provide a sound education, but it's also safer than other locations.
The crime rate in Palm Bay, FL, is lower than the national average and lower than state averages.
What is Palm Bay, Florida, known for?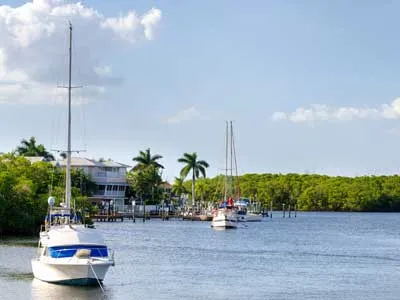 Alluring Palm Bay, FL, is known for its one-of-a-kind outdoor scenery and breathtaking picturesque surroundings. It has incredible natural features for you to discover, such as Turkey Creek, a preserved fauna sanctuary, and Indian River Lagoon, where kiteboarding is one of the favorite activities.
While in Palm Bay, FL, don't miss out on a visit to Pine Creek Ranch. The horseback rides will take you through lush and pristine trails, and at the same time, you will enjoy spectacular pine and oak forests.
Also, The Micco Scrub Sanctuary is another beloved destination for residents and tourists alike. Covering over 1,322 acres of land, The Micco Scrub Sanctuary is a preserved area filled with flatwood and mesic flatwood scrub. Visitors will have the chance to admire local flora and fauna that can hardly be seen elsewhere.
Palm Bay Kayaks is the place to be if you feel adventurous enough. The company will take you around the impressive Turkey Creek Sanctuary while enjoying a guided tour of this eco site.
Kayakers of all levels and experience can engage in this activity all day and night. You can take tours from dusk until dawn to witness the majestic scenery.
These are just a few of the attractions the city has to offer. If you are interested in finding out more about Palm Bay, FL, please contact me directly. I will be happy to provide you with information about the best places of interest in the area.
Other articles from: Mitch Skubak