What Are The Pros And Cons Of Living In PALM BAY, FL?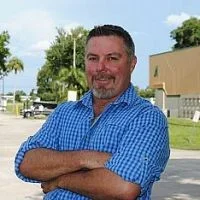 By Mitch Skubak
Published: Nov 22, 2022
834
Palm Bay is located in Brevard County, Florida, built around Turkey Creek. The current population is 113,751. The newer parts of the city are right next to Interstate 95, south of the Tillmann Canal. Palm Bay has a sparse suburban feel and diversity, making for an excellent place for settling down and raising a family. Palm Bay is part of the Palm Bay−Melbourne−Titusville Metropolitan Statistical Area, which has a total population of over 606,612.
If you're considering relocating to Palm Bay, Florida, read this short list of pros and cons to help you see the advantages and disadvantages of living in this particular city. Here we go!
The pros of living in Palm Bay, Florida

Great outdoors
Palm Bay is fantastic if you are an outgoing type of person. It might come as a surprise, but Palm Bay truly has over 30 parks! Playgrounds for the kids, basketball courts, and tennis courts, and the city even has a paintball opportunity and a skatepark. Several public boat ramps are suitable for launching kayaks, SUPs, or canoes. At Pine creek Ranch, you can go horseriding, and there's a golf club in the city, too.
Turkey Creek Sanctuary is a beautiful place for enjoying nature and wildlife watching.
Schools
Palm Bay has a ton of highly-rated schools to choose from, making the place attractive for families. While you should always do your own research based on your needs, here are some numbers to get you started: there are 3 high schools, 1 middle school, 12 elementary schools, and 5 charter schools serving the community. The West Shore Junior/Senior High School and Pineapple Cove Classical Academy are among the highest-rated schools. Additionally, Brevard County School District in the nearby Viera enrolls over 74,000 students yearly.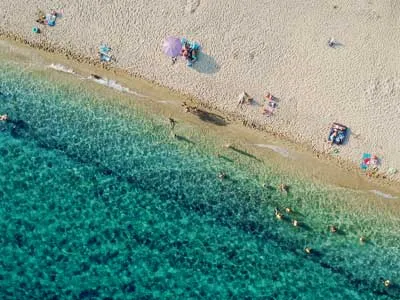 Fewer tourists, more affordable
Palm Bay is not a major tourist destination in the area, making life pleasantly silent and slightly more affordable. Home prices in Palm Bay tend to be a little lower than in other parts of the county. The median sold price of a home in Palm Bay is around $330,000, compared to the Brevard average of $368,000.
Cons
The beach is close and not close at the same time
Due to the city's expansion tendencies in the past, there's only a smaller beach portion belonging to Palm Bay. The city is more expanded in the southwestern direction.
From Publix Super Market at Bayside Lakes, it takes a 20 min ride to get to Palm Bay Point.
Unless you live right in the far northeastern parts, the water, and lots of other fun things to do in the area, are not within walking distance.
Infrastructure issues and creepy undeveloped area
Palm Bay has a large area of 12 square miles in its southwestern corner, called the Compound. The area had plans to be developed in the '80s, but it was never finished. The lots are divided, over 200 miles of road are built, and streets have names, but it's completely empty. There's no electricity or buildings, making it kind of creepy. The area is illegally used by homeless people, riders, or paintball players. Hopefully, an infrastructural developmental plan can pump some life into the area in the future.
No downtown
Palm Bay doesn't have a typical downtown area for shopping, restaurants, and nightlife like the neighboring Melbourne. Of course, you can hop in the car and enjoy the possibilities in nearby locations, but it would be nicer to have a walkable downtown area. There's hope, though, as the city has plans to develop an area of seven acres along Turkey Creek into a downtown area near the water.
To sum it up, most residents consider Palm Bay a good place to live. While the city has its cons, there are still many pros to consider. This list could be much longer, so if you are considering relocating and have questions, feel free to contact me. I am happy to help!
Other articles from: Mitch Skubak