How Is The Real Estate Market In FORT MYERS, FL?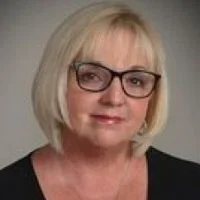 By Susan Lutter
Published: Jul 17, 2023
76
Welcome to the "City of Palms," a thriving community and a breathtaking gateway to Southwest Florida! Find this unique and gorgeous city in Lee County with a total area of 49 square miles! In terms of population growth, Fort Myers has produced unbelievable numbers! Since the early 1900s, the town's population has grown constantly, reaching approximately 105,000 in 2023!
No one can dispute the reasons for Fort Myers' resounding success! This place's economy is top-notch, showcasing a booming job market, low unemployment rate, and affordable cost of living.
Moving to Fort Myers Florida is a no-brainer!
Moving to Fort Myers Florida can be your best life choice! Suppose you entertain the idea of a relocation to the City of Palms. In that case, the best course of action would be to contact me, an experienced and customer-friendly local real estate agent in Fort Myers FL!

I can show you the best neighborhoods featuring the most affordable homes to invest or buy in Fort Myers! In addition, I will represent your best interest if you decide to sell a property in Fort Myers!
How has the Fort Myer local real estate market evolved in the last three years?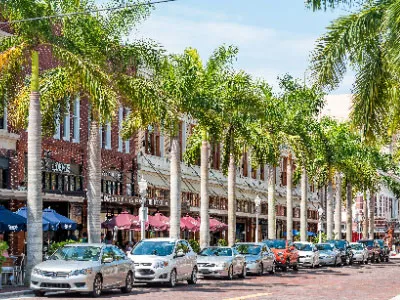 Since the Covid-pandemic, the Fort Myers housing market has known its fair share of price fluctuations. Property prices had increased gradually till April 2022, reaching the median home selling price of about $410,000. Then, the property prices in Fort Myers dropped slightly but never below $350,000.
On average, homes for sale in 2023 rose from $370,000 (January 2023) to their present median price. The market can be subject to further rises. For this reason, I recommend you and your family consider buying a property in Fort Myers, Florida, asap!
What's the present median home sale price in Fort Myers Florida?
As of June 2023, the median real estate sale price in Fort Myers was approximately $417,000, about two percent higher than the last year's. Homes in Fort Myers are about four percent cheaper than the Florida average and more affordable than the national average of approximately $440,000 (April 2023 statistics.).
What should homebuyers and property sellers in Fort Myers FL know about?
On average, real estate sells after thirty days instead of nine days in 2022. The local real estate market in Fort Myers is moderately competitive. It means houses and condos are in demand, and buyers slightly outnumber the homes listed.
As a result, several homes for sale receive multiple offers. Homebuyers can benefit from a deal, as the average home sells about three percent below the initial price.
At the same time, home sellers can also rejoice. Suppose they own a hot property in the trendiest neighborhoods in Fort Myers, such as Sanibel and Captiva Islands (where you can enjoy the incredible island life), Iona (one of the safest areas in Fort Myers), or McGregor (close to downtown.) Then, they can sell their property for a substantial return on investment.
How are rents priced in Fort Myers Florida?
Suppose you're looking for a one-bedroom apartment in Fort Myers. You have two options. You can rent a well-equipped rental unit in downtown Fort Myers for $1,760, on average. Or, you can choose the quieter and more family-friendly suburbs, where the rent is about $100 more expensive.
On average, a three-bedroom apartment in the city center costs around $3,000. A three-bedroom unit outside the city center is cheaper, at $2,200. All in all, Fort Myers, FL, rents are more affordable than the national median of $2,000 (one-bedroom unit).
Bottom Line
Our charming city obtained an outstanding 83 percent on the livability score. Additionally, it's the 35th highest-ranking town in Florida! Residents gave an A+ for several aspects of living in Fort Myers, such as its amenities, cost of living, healthcare services, commute, and housing options.
Indeed, local property prices aren't the cheapest in the States. Nevertheless, by moving to Fort Myers, you can boost your career, enjoy exceptional economic perks, and raise a family. If you decide to relocate here, or you're still thinking about it, reach out to me at your earliest convenience. I assure you that together we will find your dream home in Fort Myers!
Other articles from: Susan Lutter