Is Ferndale, MI A Good Place To Live?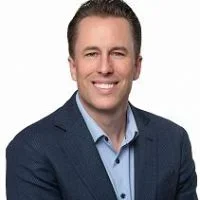 By Chris Lynn
Published: Feb 09, 2023
177
Ferndale is a lovely city in the northern part of the Detroit Metropolitan area in Michigan. The city has a population of 19,140, and probably all its inhabitants consider it a charming place. Ferndale is known for its friendly and accepting community and progressive policies. Apart from being very safe, Ferndale has a lively downtown and a buzzing nightlife, attracting visitors from all over the area. With its diverse and culturally rich population, Ferndale is a great place for families and an excellent place to live for anyone. And the list doesn't stop here! Ferndale is extremely walkable, animal-friendly, and the cherry on top: it has a great commute to downtown Detroit.

There are so many reasons to consider Ferndale a great place to live. Hosting several festivals all year round, there's always something to do in this city. Many things make a newcomer feel at home in no time, from the open and accepting community and positive vibes to the amenities and opportunities all around. Curious about moving into a lovely and supportive community? Let's see what else is there!
The best place for first-time homebuyers

In 2022, Ferndale has been named one of the best places to live for first-time homebuyers in the entire country. Among all the cities in the United States, getting a place in the top ten is really something out of the ordinary. The smaller brother of the neighboring Royal Oak, Ferndale earned its title with several great qualities.

So, what makes Ferndale such a great place to live? The young and progressive community, for example! Almost 16% of Ferndalers are young millennials who bring fresh and cool vibes to the city. Ferndale has an excellent location, being close to just about everything. The commute time is excellent, making it attractive for many professionals who want a job in the Motor City. The booming downtown area makes Ferndale a perfect spot for foodies, as there are so many great places to eat and drink.

Ferndale is the place if you're looking for a place with plenty to do and still maintaining that nice small-town feel. Less crowded, with a somewhat cheaper cost of living than other options in the surroundings, this city makes a reasonable choice in 2023 too.
The current real estate market in Ferndale
The housing market currently is very competitive in Ferndale, with homes selling after around 30 days on the market. The inventory is currently a little tighter than usual, but it's nothing out of the ordinary since we're still in the cold season. Inventory usually increases around April, with the season lasting until October- November. The tighter inventory drives the prices slightly up, but the housing market in Ferndale is still very affordable. The median price of a new listing is currently $250,000. The price per square foot is $221, which is still a reasonable price on the market.
To sum it up,
Ferndale is an excellent place to live for just about anyone looking for a city with a friendly small-town feel and a notoriously accepting and helpful community. The booming downtown, with its many and diverse shops, restaurants, and coffee shops, has something to offer for everyone. The excellent location allows Ferndalers to commute without difficulties just about anywhere, and the affordable real estate market attracts many young professionals to the city. If you feel like Fernale would make a good place to call home, feel free to reach out to me for more information on what it's like to live here! I look forward to sharing it with you!
Other articles from: Chris Lynn