Is ROYAL OAK, MI A Good Place To Live?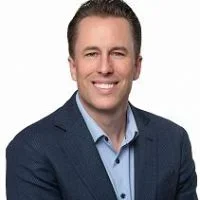 By Chris Lynn
Published: Dec 06, 2022
151
Royal Oak, a suburb of Detroit, is a city in Oakland County in the state of Michigan. With a population of around 59,000, the city has the charm of a small town but experiences the amenities of a large metropolis. Often called the "City of Trees" due to the multitude of flora that paints Royal Oak's landscape, it is a unique city that offers its residents and visitors a diverse culture, exciting places to visit, and a dense suburban feel.
Its dedication to tree planting and preservation has earned the city of Royal Oak the National Arbor Day Foundation distinction of "Tree City USA" every year since 1976.
It was also named one of Apartment Therapy's Coolest Suburbs in America in 2019. This award-winning city is an excellent place for raising a family, young professionals, and active retirees, but also for investors.
The safe, friendly neighborhoods make Royal Oak, MI one of the best places to live and work. These laid-back neighborhoods are only a few minutes away from the vibrant downtown, eclectic nightlife, chain stores, and high-end restaurants.
Let's see some exciting things about Royal Oak's history and the reasons why it is a good place to live.

Royal Oak's History
Early settlers of Royal Oak, MI were farmers who planted crops around the area as agriculture was the primary occupation of that time. The development of the railroad brought logging, milling, and other industries, as well as steady growth, to the city.
Michigan Governor Lewis Cass gave the name of the city in 1819. He and several companions explored the Michigan area to see whether it was suitable for living. They found a desirable site of higher ground near the intersections of Main, Rochester, and Crooks Roads.
They came across a majestic oak tree with a trunk considerably wider than most oak trees. Its large branches reminded Cass of the legend of the royal oak tree, under which King Charles II of England hid from enemies in 1660. Cass and his companions named the tree the " Royal Oak," so Royal Oak received its name.
Royal Oak was incorporated as a village in 1891 and was reincorporated as a city in 1921. It was the time the population grew to more than 6,000 due to the new jobs created by the booming auto industry. Since then, it has encountered steady growth, making the city a great place to live today.
Reasons why Royal Oak, MI is a good place to live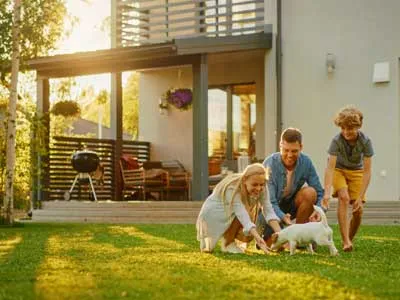 Royal Oak, MI is a truly unique place with something for everyone, making it a great place to call home. Several factors make a city a good place to live.
One of the most important is affordability. The cost of living in Royal Oak is lower than the national average and most cities in the state.
While some areas can be higher than others on a state and federal level, the overall standard of housing costs, utilities, groceries, health care, transportation, and miscellaneous goods and services are less expensive.
Also, Royal Oak is a safe place to live. The crime rate is relatively low compared to other cities of its size, and there are many things to do in the city that are family-friendly.
Another critical factor is the poverty rate. Royal Oak has a lower poverty rate than other cities in the U.S.
Royal Oak is the place for you if you're looking for entertainment. With its vibrant downtown, various restaurants, and bars suited for any taste, you will never run out of things to do.
It is a city where you will experience an eclectic mix of quiet, tree-lined neighborhoods and a one-of-a-kind downtown, allowing the residents to enjoy the tranquility of the suburbs and the city's fast-paced life at the same time.
You can contact me directly if you're considering moving, renting, or selling a place in this distinctive city. I will be more than happy to provide you with more information about the city's best locations and features.
Other articles from: Chris Lynn