How Is The Real Estate Market In ROYAL OAK, MI?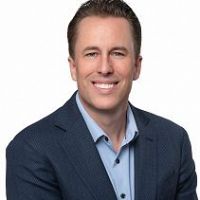 By Chris Lynn
Published: Oct 27, 2022
92
Royal Oak is an inner-ring suburb of the city of Detroit in Oakland County, Michigan. Located along the Woodward Corridor and served by Interstate 75 and Interstate 696, Royal Oak, MI, has an excellent location that attracts many people to the area. Only about 3 miles (4.8 km) north of Detroit's city limits, a 25 min drive from downtown Detroit, and 35 minutes to the airport, Royal Oak is a less crazy and more affordable alternative to living in the Motor City.
With one of the largest downtowns in Detroit's suburbs, home to Detroit Zoo and festivals, Royal Oak is an exciting and popular place to move to. Here are a few details about the city and its real estate market to give you an idea:
One of the best cities in the Woodward corridor

With its 60,000 inhabitants, Royal Oak is like a bigger brother to the neighboring Ferndale, making it a fitting place for young professionals and families alike. It has a very good downtown, without feeling crowded, a vibrant nightlife, and lots of things going on in a small, area. There are many coffee shops, breweries, and shops available. Festivals, like the Art, Beats & Eats take place here, and the whole city is very comfortably walkable. Considering what it offers, the prices are pretty reasonable, making it an affordable choice compared to Detroit.
When it comes to real estate, there's a large variety you can choose from. There are old buildings like bungalows and colonials alongside the newly constructed ones. And there are many new buildings constructed in the old styles to fit the landscape. Lots are usually small here, so if you're looking for a large estate, this is probably not the perfect place for you. Compensating the usually small lots, you're allowed to have a fence, which is otherwise uncommon in Michigan, so that's a plus.
The extra feature of Royal Oak, attracting many young people, is that it has those cool high-rise condos too, unlike most of the places in the area.
Good for many different needs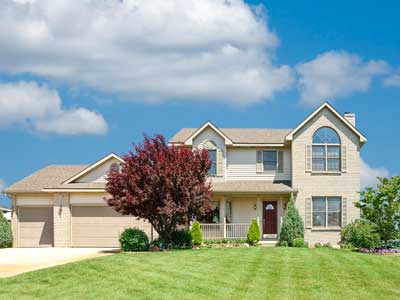 Housing opportunities in Royal Oak are really good for many different needs, there's a wide array and prices to choose from. There are currently 379 homes for sale in the city.
The real estate market in royal oak is quite busy, with the average time on the market for a home of only 24 days. The median price of a home is $310K. In the past year, median prices went up by 11-17%, depending on the number of bedrooms the building has. One-bedroom homes went from $99.9K to $117K, two bedrooms from $201.5K to $225K, three bedrooms from $276.4K to $310K, and four-bedroom homes went from $410K to $469K. The price of 5+ bedroom homes decreased by 1.8% in the past year, ending up at the median of $430k. If we take a look at the September statistics, more than 32 listings in Royal Oak, MI have sold above the asking price, while 37 were sold below. 19 listings have sold exactly at the asking price.
In conclusion, it's appropriate to say that the real estate market is Royal Oak is very lively, with lots of different options for different needs and wants. There's demand for homes here, as it's one of the best inner-ring suburb options there are at such a short distance from Detroit. There are so many options to review and weigh in, so if you feel like you could use a hand, feel free to contact me anytime, and I will help you find the right one.
Other articles from: Chris Lynn