Is HAZEL PARK, MI A Good Place To Live?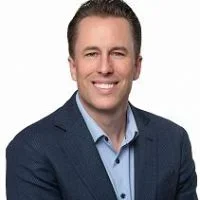 By Chris Lynn
Published: Apr 10, 2023
243
Hazel Park, Michigan, may be a small city, but it packs a big punch when it comes to character and community. Nestled in the heart of Oakland County, as part of Metro Detroit, Hazel Park is known for its tight-knit neighborhoods, diverse population, and rich history.

Incorporated as a city in 1941, Hazel Park, MI, was originally a farming community before transitioning to a hub for manufacturing and industry. Today, it's a thriving city with a bustling downtown area filled with local shops, restaurants, and entertainment.

One of the biggest draws to Hazel Park was the Hazel Park Raceway, a historic horse racing track that was in operation until 2018. The track was a beloved staple of the community and drew visitors from all over the state.

But there's more to Hazel Park, MI, than just the raceway. The town has several parks and outdoor spaces, including Green Acres Park, which boasts a playground, volleyball courts, and a splash pad for summertime fun.


Hazel Park is also known for its strong community spirit. The city hosts many annual events, including a Memorial Day Parade and Festival, National Night Out, and the Hazel Park Art Fair.

Whether you're a lifelong resident or wanting to settle down in this beautiful city, there are plenty of reasons to call Hazel Park, MI, home. Its charm, history, and community spirit make it a true gem of Michigan.

Reasons to call Hazel Park, MI, home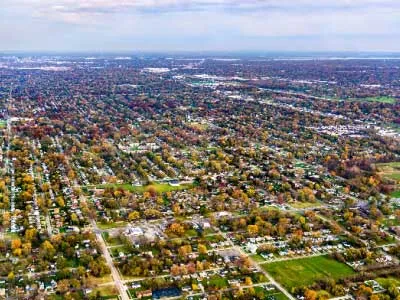 One of the biggest draws of Hazel Park, MI, is its affordability. The cost of living in Hazel Park is significantly lower than many other cities in the Metro Detroit area and 13% lower than the national average, making it an attractive option for those looking to save money on housing and other expenses. With various housing options available, including apartments, townhomes, and single family homes, there is something for every budget in Hazel Park.

Located just minutes from Downtown Detroit, Hazel Park, MI, is centrally located and provides easy access to major highways. It makes commuting to work or visiting other parts of the city a breeze. In addition, Hazel Park, MI, is located near popular attractions in the area, including Detroit Zoo, Royal Oak Music Theatre, and the Somerset Collection shopping mall.

One thing that sets Hazel Park, MI, apart from other cities in the Metro Detroit area is its strong sense of community. With a population of just over 16,000, Hazel Park, MI, is a tight-knit community where neighbors look out for each other and take pride in their city. It's no wonder the city bills itself as "The friendly city." Many events throughout the year allow residents to come together and celebrate their community.

Another reason why Hazel Park, MI, is an excellent place to call home is that it has several parks and recreational facilities, including Scout Park, Green Acres Park, and Felker Field. These parks offer various amenities, including playgrounds, sports fields, walking trails, and picnic areas.

Hazel Park, MI, has its own school district, which includes three elementary schools, one middle school, and one high school. The community is known for its strong academic programs and extracurricular activities, including athletics and music programs. In addition, Hazel Park, MI, is home to several private schools and is located near prestigious universities, including the University of Michigan and Wayne State University.

In conclusion, Hazel Park, MI, is more than just a charming and welcoming community with affordable living options, a convenient location, and excellent schools. It's a city that offers a high quality of life, convenient access to amenities and attractions, and an overall sense of belonging that is hard to find elsewhere. Whether you're a young professional, a growing family, or a retiree looking for a peaceful place to settle down, Hazel Park, MI, has something for everyone. So why not join the community and experience all this great city offers?

Please contact me directly if you need more information about this charming community. I will be happy to answer any queries you may have.
Other articles from: Chris Lynn