Is MELROSE, FL A Buyers Or Sellers Market?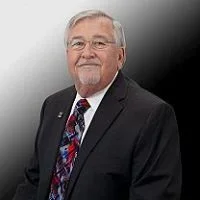 By Dean Weaver
Published: Aug 21, 2023
169
Nestled amid the serene beauty of North Central Florida, Melrose has a captivating charm that resonates with everyone stepping into town. This quaint place is an unincorporated community with a population that hovers around 6,000, offering a lovely blend of history, nature, and artistic flair. Melrose is well-known for its idyllic setting along the shores of Lake Santa Fe, where the shimmering waters and lush greenery create a picturesque backdrop for outdoor enthusiasts. The area has been known for its thriving citrus and grapevine farming industry. Today, it's a favored stopping place for travelers and commuters on their way to Gainesville and Jacksonville.
Throwing a glimpse at the many art galleries and studios, the community's dedication to the arts and crafts becomes evident. Many cozy little places are showcasing the talents of local artists and artisans. Weekly farmers' markets and community events foster a strong sense of togetherness, attracting visitors and new community members who seek a slower pace of life.

Steeped in history, Melrose boasts a number of beautiful, well-preserved Victorian-era homes and quaint storefronts that harken back to its early days as a resort destination.
Types of real estate in Melrose, FL
In Melrose, Florida, you'll find an array of charming houses and properties that reflect the town's rich history, blending beautifully into the natural surroundings. The town features a mix of architectural styles, including Victorian-era homes with intricate details. But you can find many quaint cottages and cozy bungalows as well, many of which are surrounded by lush landscaping and boasting beautiful views of the town and green areas.
Speaking of beautiful views, lakefront properties are highly sought after, offering stunning views of Lake Santa Fe and opportunities for water-based activities. Living in waterfront homes offers the luxury of great views from the house all year round. Apart from those already mentioned, you can also come across large estates with spacious yards, providing room for gardens, outdoor gatherings, and relaxation. But Melrose, FL doesn't lack in mobile homes either, offering a wide diversity of properties for every kind of lifestyle.
To serve tourists, some properties have been converted into bed and breakfasts, allowing visitors to experience the town's hospitality and ambiance up close. As a unique addition, art galleries and art studios can often be found integrated into the residential landscape. Whether you're looking for a historic home, a cozy cottage, a lakefront retreat, or a property with artistic character, Melrose offers diverse options to suit different tastes and preferences.
The real estate market in Melrose, FL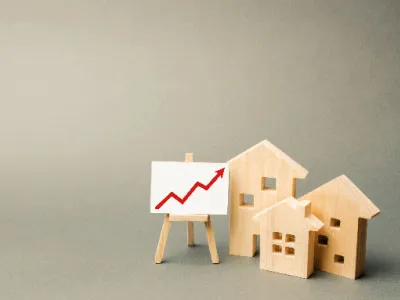 Melrose has seen a slight increase in interest in the past years, with a few more properties sold every year. The market is usually not competitive. In June 2023, the median listing price of a home was $345K, while the median listing price per square foot is $211.
Rent is between around $800 and $1,900, depending on the size and type of the building. Homes in Melrose sell after 40-80 days on the market. The median days spent on the market has gone slightly up since last month, and compared to last year as well. This indicates that Melrose Florida, is currently a buyer's market, meaning there's a greater supply than demand. This is great news for those who don't want to decide in a rush, pressed by urgency. The inventory is broad, and you're invited to take a good look around.
If you find Melrose appealing and you started thinking about moving here, let me know if I can be of your assistance in any way. Feel free to contact me for information about real estate, I look forward to hearing from you!
Other articles from: Dean Weaver