Is NAPLES, FL A Good Place To Retire?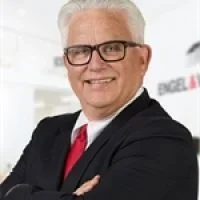 By Randy Keys
Published: Jul 31, 2023
163
Naples, Florida, is a captivating coastal gem known for its upscale lifestyle. Nestled on the picturesque Gulf Coast, this vibrant destination offers a variety of experiences for everyone. Naples is the perfect place to enjoy retirement if you love upscale living. With over 80 world-class golf courses - some of them designed by renowned architects - it's truly a golfer's paradise. No wonder it's called "The Golf Capital of the World"!
But there's more to Naples than golf. Its prime location makes it easy to reach Cape Coral and Fort Myers, and nature lovers can explore the Everglades National Park in just an hour and a half. Plus, the stunning white sandy beaches make Naples, FL, the perfect vacation and snowbird spot. The area's vibrant community and numerous attractions make it a welcoming and enjoyable place for seasonal residents looking to spend their winters in a warmer climate. For those who want to call Naples home, it's even better! The historic downtown area's restored buildings, boutiques, and art galleries add to its unique charm. There are several safe and desirable neighborhoods, each offering its special qualities.

Climate
Naples enjoys a pleasant and sunny climate, which is one of the reasons why it attracts retirees and visitors who are looking to escape colder regions. The tropical climate brings mild and dry winters, with average temperatures ranging from the mid-60s to mid-70s Fahrenheit. During the wet summer months, the temperatures can be hot and humid, with highs reaching 90 Fahrenheit. The mild and pleasant winter temperatures make it an attractive destination for snowbirds.
Healthcare
The city of Naples, FL has access to top-notch medical facilities and healthcare services. Several reputable hospitals and healthcare centers provide comprehensive healthcare services. Given its popularity among retirees, Naples offers various senior care options, including assisted living facilities, memory care centers, and home healthcare services. The city has many specialized medical centers and facilities covering areas like cancer treatment, cardiovascular care, orthopedics, and rehabilitation. Naples is served by the NCH Healthcare System, with two hospitals and six additional clinics. The Healthcare Network of Southwest Florida (HCN) also provides healthcare to the residents of Collier County, offering services in 20 different practices.
Community and entertainment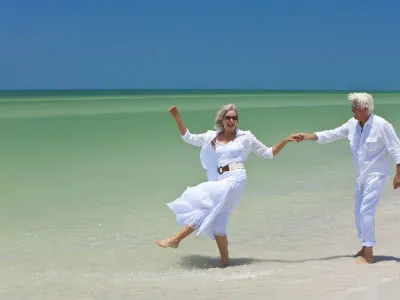 Naples, FL, is not just a beautiful coastal city, it's a close-knit community that warmly welcomes seniors with open arms. The city's vibrant social scene and variety of entertainment options make it a perfect place for seniors to thrive and enjoy their golden years. In Naples, you'll find many senior-friendly activities and clubs, providing an excellent opportunity to make new friends and connect with like-minded individuals. From arts and crafts workshops to book clubs, there's something for every interest. The city also offers diverse cultural events like art exhibits, music performances, and theater shows. Whether you're a lover of the arts or simply enjoy a night out, Naples has something to delight your senses.
The warm climate and beautiful surroundings make Naples an ideal place for seniors to engage in outdoor activities like golfing, walking along the beach, or exploring unique ecosystems in the nearby Everglades.
In Naples, FL, the sense of community and the abundance of entertainment options make it a truly enriching and fulfilling place for seniors to live and enjoy life to the fullest.
If you're considering moving to Naples, FL to enjoy your golden years, you might also be interested in things like the cost of living or safety to determine if it aligns with your preferences and needs. If you need more information or help, please contact me for personalized advice!
Other articles from: Randy Keys