The Hidden Gems In PALM COAST, FL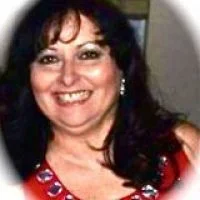 By Rosa Benitez
Published: Mar 27, 2023
104
Nestled on the eastern coast of Florida lies the hidden gem of Palm Coast- a picturesque city with breathtaking beaches, lush parks, and a warm, welcoming community. Palm Coast has something for everyone with its stunning natural beauty, rich history, and diverse cultural offerings.

This idyllic city is known for its pristine coastline, boasting miles of soft, sandy beaches perfect for swimming, sunbathing, and water sports. Whether you prefer the tranquil waters of Flagler Beach or the vibrant energy of Beverly Beach, you'll find plenty of opportunities to soak up the sun and enjoy the salty breeze.
But Palm Coast, FL, isn't just about the beach- it's also home to many outdoor activities and natural attractions. From hiking and biking in the lush forests of Graham Swamp to fishing and kayaking on the Intracoastal Waterway, there's no shortage of ways to get outside and explore.

And if you're looking for culture, Palm Coast, FL, has plenty to offer. The city has a thriving arts community, with galleries, museums, and performing arts venues showcasing local talent and world-renowned artists. There's always something new and exciting to discover, from the Flagler Auditorium to the Flagler County Art League.


So whether you're seeking a relaxing getaway or an action-packed adventure, Palm Coast, FL, is the perfect destination. Explore its hidden gems and discover why it's one of Florida's best-kept secrets.

Must-see hidden gems in Palm Coast, FL
First, let's talk about Washington Oaks Gardens State Park. This lush and sprawling park is home to over 20 acres of formal gardens, including rose gardens, camellia gardens, and a massive live oak tree that dates back over 200 years. But that's not all. Washington Oaks also boasts a pristine beach perfect for swimming, fishing, and relaxing.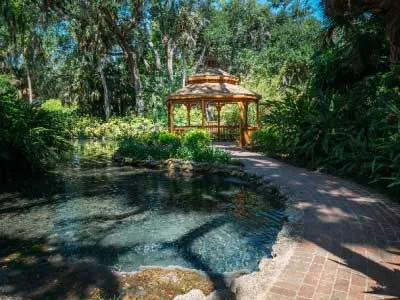 Next on the list is the Palm Coast Marina. This hidden gem is a haven for boaters and water sports enthusiasts. Located just off the Intercoastal Waterway, the marina offers access to some of the best fishing and boating in the area and a range of amenities, including boat rentals, fuel, and a ship store.

If you're looking for a unique dining experience, look no further than the Hammock Wine and Cheese Shoppe. Tucked away in the Hammock Beach Resort, this cozy shop offers an impressive selection of wines, cheeses, and gourmet foods. But the real draw is the shop's intimate, candlelit dining room, which serves delicious meals made with locally-sourced ingredients.

The Flagler Beachfront Winery is a must-see for those who love the outdoors. Located just a short drive from Palm Coast, the winery is nestled along the oceanfront and offers tastings of its award-winning wines. But what sets this winery apart is its gorgeous outdoor seating area, which overlooks the ocean and offers stunning views of the surrounding area.

Last but not least, there's the Princess Place Preserve. This sprawling nature preserve is a hidden gem that's not to be missed. With over 1,500 acres of pristine wilderness, the park offers a range of activities, including hiking, fishing, and horseback riding. But the real highlight of the park is the historic Princess Place Lodge, built in 1888 and offers a glimpse into Florida's rich history.

So there you have it- five hidden gems that make Palm Coast, FL, an exceptional place to visit, or why not live in. Whether you're a nature lover, a foodie, or just looking for a relaxing beach getaway, this coastal community has something for everyone. So what are you waiting for? Explore Palm Coast today and discover the hidden gems yourself!
If you're interested in buying, selling, or renting a place in this beautiful city, don't hesitate to contact me directly. I will be happy to be of your assistance.
Other articles from: Rosa Benitez