Should You Rent Or Buy In PALM COAST, FL?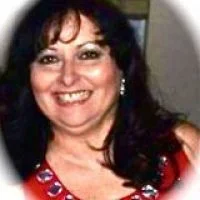 By Rosa Benitez
Published: May 03, 2023
171
Palm Coast, Florida, is a city located on the state's northeastern coast, known for its warm weather, beautiful beaches, and laid-back lifestyle. Palm Coast makes part of the Deltona-Daytona Beach-Ormond Beach metropolitan statistical area, and with its population of 93,833, it is the most populous city in Flagler County. With a growing economy, affordable cost of living, and a diverse and growing community, Palm Coast has become an attractive location for both retirees and families. If you are looking for a peaceful beach town and a thriving community with access to employment opportunities, you have come to the right place because Palm Coast, Florida, has much to offer!
Whether you are a potential resident or simply curious about life in Palm Coast, this short article will provide you with valuable information on renting and buying in Palm Coast, as well as insights into this vibrant and welcoming community. Here we go!
Laid-back living in Palm Coast, Florida

Living in Palm Coast, Florida, offers residents a suburban feel with a laid-back lifestyle, lots of sunshine, and access to beautiful beaches. Flager Beach, Daytona Beach, and Crescent Beach are within arm's reach. The weather is generally warm, with mild winters, excellent for enjoying the many outdoor possibilities the city offers. There are numerous parks, picnic areas, and sports facilities, not to mention hiking and biking trails.

Palm Coast has a friendly and welcoming community with numerous events throughout the year. The city has a strong sense of community and takes pride in its commitment to maintaining its natural beauty.
Cost of living and economy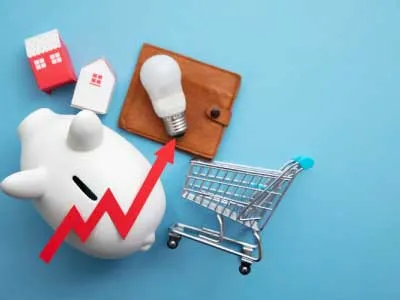 Palm Coast's economy is driven by a mix of industries consisting of tourism, healthcare, retail, and construction. The economy has been growing steadily in recent years in proportion to its population, which has almost tripled since 2000. The job market is relatively competitive, with an unemployment rate of only 4%. However, some industries are said to be limited in opportunities.
Palm Coast has a robust healthcare industry, with several hospitals and medical centers in the area. Healthcare costs are generally lower than in larger Florida cities, making it an attractive option for retirees and families.

The overall cost of living in Palm Coast is 96.9, lower than the national average of 100 and also lower than the Florida average of 103. It's easy to see why it is considered to be very affordable compared to nearby cities. Palm Coast's excellent location adds to that value. Being located only an hour's drive from Orlando and Jacksonville, Palm Coast residents have easy access to literally everything.
Housing costs in Palm Coast, Florida
Housing costs are also lower than average in Palm Coast, with the median home price of $365,000 last month. The median price per square foot is $198. The average rent is between $1,740 and $1,900 currently.

Whether to rent or buy in Palm Coast, Florida depends on several factors, like your financial situation, long-term goals, and lifestyle preferences. Generally, renting offers more flexibility, which can be good if you're unsure about how long you are planning to stay. But if you plan to live in Palm Coast long-term, buying a home may be a better option considering the current low home prices in a growing area. Buying a home allows you to build equity and benefit from the potentially rising home values over time.
Ultimately,
The decision to rent or buy depends on your individual circumstances and priorities. Considering your long-term goals and lifestyle preferences can help you make a decision. And I am here to help you choose the perfect real estate for your specific goals! Feel free to call me if you have any inquiries on prices or properties in Palm Coast! I'm looking forward to hearing from you!
Other articles from: Rosa Benitez