What Is The Average Home Value In PALM COAST, FL?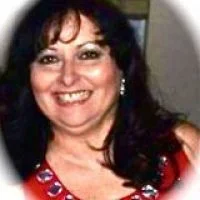 By Rosa Benitez
Published: May 29, 2023
72
Located in northeastern Florida, Palm Coast is a captivating city. It is known for its pristine beaches, scenic landscapes, and tranquil atmosphere. With its prime location along the Atlantic coast, Palm Coast offers residents and visitors a perfect blend of natural beauty, outdoor recreational opportunities, and a thriving community.
Palm Coast is between St. Augustine and Daytona Beach. It makes it an ideal destination for those seeking a quieter coastal experience while still within reach of larger urban centers. The city boasts over 70 miles of saltwater and freshwater canals. They provide ample opportunities for boating, fishing, and other water activities.
Nature lovers are drawn to Palm Coast's numerous parks and wildlife preserves. The iconic Washington Oaks Gardens State Park showcases breathtaking gardens, unique formations, and picturesque shorelines. Birdwatchers can explore the Intracoastal Waterway and the Great Birding Trail. Here, they can spot various migratory and native bird species.

Aside from its natural attractions, Palm Coast offers a range of amenities and activities. The city features many golf courses, tennis courts, and recreational facilities. Additionally, Palm Coast is home to a vibrant arts and culture scene. It includes galleries, theaters, and community events that celebrate local talent.
Are you seeking a peaceful retreat? Or an active coastal lifestyle? Palm Coast, FL, offers a charming escape. It combines the best of Florida's natural beauty with modern amenities and a warm community spirit.
The real estate market in Palm Coast, FL
Palm Coast benefits from a robust and diverse economy. It serves as the key driver of its real estate market. The region has seen consistent job growth across various sectors. Significant employers have contributed to the stability of the local economy. They attract professionals seeking employment opportunities. As job prospects continue to flourish, demand for housing in Palm Coast remains high.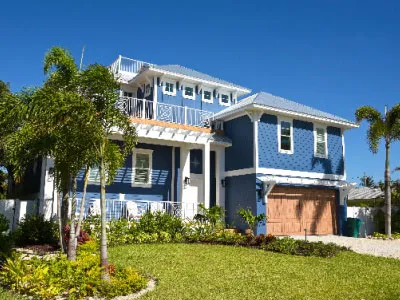 Palm Coast presents various housing options to suit different budgets and preferences. The real estate market includes everything from luxurious oceanfront estates and gated communities to modest single-family homes and condos. Palm Coast offers more affordable housing options than other areas in Florida. Yet, it's still delivering an exceptional quality of life. According to Zillow, the median home value in Palm Coast is around $356,000. It has experienced a growth of 0.4% compared to last year. The houses sell after around 28 days after being on the market. This affordability has been a driving factor for retirees, families, and first-time homebuyers.
The Palm Coast real estate market has seen significant growth in recent years. Various factors drive it. More individuals and families flock to Florida for a desirable climate, lower taxes, and a relaxed lifestyle. Thus, Palm Coast has become an attractive alternative to more crowded and expensive cities. The steady influx of new residents has led to increased demand for housing. The result is an appreciation of property values. This trend makes Palm Coast an enticing prospect for real estate investors.
Palm Coast's authorities have proactively invested in infrastructure. Also, in development projects to support the city's growth. This commitment has translated into improved roads, public facilities, and recreational spaces. They further enhance the quality of life for its residents. Such investments have contributed to Palm Coast's appeal as a residential destination. They also fostered commercial and retail development. These investments create more job opportunities and economic stability.
Palm Coast, FL, is a thriving real estate market. It offers a harmonious blend of natural beauty, economic opportunity, and a desirable lifestyle. The city has a solid financial foundation, diverse housing options, and growing property demand. Palm Coast presents many opportunities for homebuyers and real estate investors. As the city continues to evolve and attract new residents, it is poised to remain an attractive market.
Please contact me directly if you want to relocate to this beautiful city or need more information. I will be happy to assist you.
Other articles from: Rosa Benitez