Is PALM COAST, FL A Good Place To Live?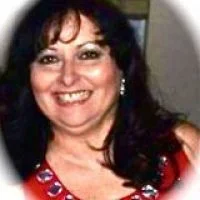 By Rosa Benitez
Published: Feb 27, 2023
121
Right off the bat, let me address the title question! Palm Coast is a breathtaking city in Flagler County on Florida's east coast. Undeniably, it is the ideal relocation destination for families, retirees, real estate investors, homebuyers, and job-seekers.

Did you know that the population of Palm Coast more than doubled during the first decades of this century, reaching about 93,500 in 2023? This hasn't happened without a good reason!
You can't go wrong with a local professional realtor in Palm Coast, Florida.
I wouldn't be too surprised if you couldn't escape the thought of moving to Palm Coast, Florida, as soon as you can! If so, contact me at your earliest convenience not to miss a super affordable housing option!


I am your reliable, experienced local real estate agent in Palm Coast, Florida. As a result, I am ready to bring you up to speed with homes on the market, the local economy, and mind-bending trivia! In short, this place features countless perks, and we're here to discover them individually!
The local real estate market in Palm Coast, Florida, is affordable!
At first sight, everybody expects home prices in Palm Coast to skyrocket. However, the reality couldn't be further from this! In January 2023, the median home sale price in Palm Coast FL was about $350,000, the same as the national and the Florida average. Still, rents are eight percent higher than the state average.
With the population boom, real estate prices have risen by five percent since 2021. However, from December 2022, costs remained at the same affordable level. So, the first semester of 2023 is the perfect period for buying a home in Palm Coast before another price surge occurs.
Economic advantages of moving to Palm Coast, Florida!
The local unemployment rate in Palm Coast FL is about 5.3 percent, lower than the six percent US average. The job market in Palm Coast will experience a genuine boom in the upcoming decade with a 44 percent growth rate instead of the 33 percent national average. Thus, job seekers won't miss out on excellent job openings!

Besides, being part of the successful Deltona–Daytona Beach–Ormond Beach Metropolitan Area has resulted in top companies establishing headquarters in Palm Coast, such as Wells Fargo, US Army, Publix, and PNC Financial Services Group.
Moreover, the cost of living in Palm Coast is lower than the US median and the state average by about three percent. So, moving to this up-and-coming resort city with a gorgeous suburban feel shouldn't take a toll on your monthly budget!
Palm Coast is the ideal location to start and raise a family.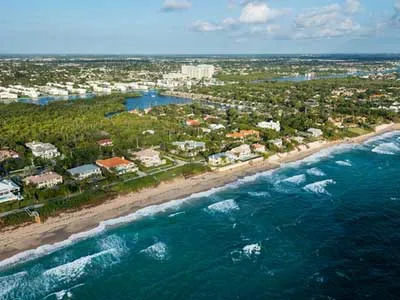 Palm Coast boasts an exceptional livability score of 73/100. Residents praise the city's family-friendly atmosphere, providing all the necessary conditions to raise a family. You can choose from many good schools, such as Old Kings Elementary School, Belle Terre Elementary School, or Indian Trails Middle School!

Since the town is located on the Atlantic coast, you'll enjoy mildly warm weather (ranging between the mid 70s to the low 80s) throughout the year. In addition, Palm Coast provides a safe environment for your family!
Palm Coast offers must-visit places galore!
Graham Swamp Preserve, Hammock Community Center, and River to Sea Preserve are trendy and family-friendly places you must visit in Palm Coast! The city caters to golf enthusiasts at the Pine Lakes Golf Club. But pirate adventure lovers won't be disappointed, either, because The Pirate and Treasure Museum or The Pirate Melee ensures quality entertainment! I recommend the Fountain of Youth Archaeological Park or the Medieval Torture Collection for history buffs.

However, Ripley's Believe it or Not is Palm Coast's absolute landmark. Imagine a spooky museum with vampires, dwarfs, and even hair-rasing ghost tours!
Should you even consider moving to Palm Coast, Florida?
Living in Palm Coast FL will grant you access to many perks you can only dream about. The city offers a thriving economy and a booming job market. Real estate prices are affordable, though they aren't the cheapest in the State. Palm Coast is synonymous with a family-friendly and laid-back vibe and atmosphere. The local community welcomes and supports newcomers. Fitting in will be an effortless and enjoyable experience. Palm Coast streets are safe, and its schools offer an outstanding education for the young.
Suppose you have yet to make up your mind about relocating to Palm Coast. Then, reach out to me and let me address any of your doubts! Soon, you'll also realize Palm Coast is a little slice of heaven worth every cent.
Other articles from: Rosa Benitez