What Are The Best Restaurants In LEBANON, NH?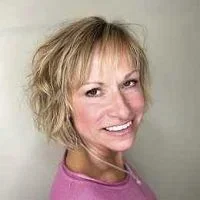 By Melissa Robinson
Published: Apr 17, 2023
130
Lebanon, the sole city in Grafton County, New Hampshire, has a population of about 13,000 people. Being situated in the Upper Connecticut River Valley near the White Mountains, Lebanon offers some of the most stunning natural scenery in the region. But there are many things in Lebanon, that are just as remarkable as the natural beauties that surround it. Lebanon is known for being the home of Dartmouth-Hitchcock Medical Center, which is one of the largest hospitals in the state. The medical center is affiliated with Dartmouth College's Giesel School of Medicine, and has a strong reputation for providing high-quality care.

In addition to its high-quality medical facilities, Lebanon also has a vibrant downtown area with a variety of shops, restaurants, and cultural attractions. There's always something to discover in the city, from the famous Lebanon Opera House to the local farmers market, which offers live music and entertainment, as well as quality fresh produce and food. Speaking of, the local food scene in Lebanon, NH, is diverse and growing, with a range of restaurants and cafes serving up an amazing variety of cuisines. Let's see what the city has to offer!

The best eats of Lebanon, New Hampshire
There are several highly rated restaurants in Lebanon, New Hampshire, each offering its own unique dining experience. The variety is rich and broad, making it easy for anyone to find something they like. From popular breweries and tavern-style restaurants to Italian, Thai, and Japanese, there's something for everyone.
Cafes and bakeries
The day starts with a coffee, so let's see where you have a good one in Lebanon! Lebanon has several cafes and bakeries which serve the hot brew and some pastries to chew on with it. Some of the most popular places are Lucky's Coffee Garage, which serves coffee, tea, and pastries. Up north, in the proximity of Dartmouth College, you can find Umpleby's Bakery and Cafe, which offers a variety of fresh-baked bread, pastries, and sandwiches.
International cuisine
For some authentic Italian food, head on to Three Tomatoes Trattoria or Lui Lui, among the several options in Lebanon. Here you can get a wide selection of excellent pasta dishes and pizzas.

Pim's Thai Orchid serves the best traditional Thai cuisine if you're in the mood for that. The staff is considered to be generous and courteous, and the ambiance is pleasant too.

The Carpenter and Main is an upscale option that serves french and creative New England cuisine with a focus on seasonal locally sourced ingredients.
Authentic American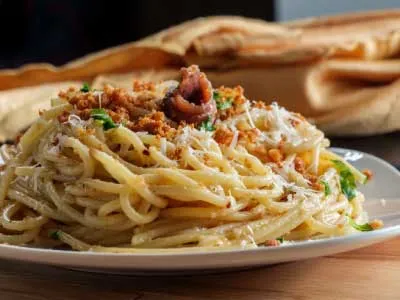 If you're looking for a quintessentially American experience, the Four Aces Diner is there to offer the best of this kind of experience. The nostalgic and fun decorations and the welcoming staff ensure you fully enjoy the fresh biscuits, cornbread, and popovers.

Lou's Restaurant and Bakery is a family-owned restaurant with a historic 70 years of serving American classics and homemade baked goods.

And if you're looking for more of a tavern atmosphere, the Salt Hill Pub is a popular Irish-style option. It is known for its selection of craft beers and good pub-style food, including burgers, sandwiches, and fish and chips.

Jesse's Steakhouse is another popular option in Lebanon, offering steaks, seafood, and classic American dishes in an Adirondack-style patio and bar.
To conclude,
Lebanon is known for many great things, and its amazing food scene is one of the highlights. Overall, the local food scene is diverse and growing, with something to offer for every palate and budget. With so many delicious options around, there are plenty of pleasant experiences waiting with every meal. If you want to know more about the local restaurants because you're considering moving here, feel free to give me a call, and I can set you up with tips and information about currently available real estate and investment property options. I'm looking forward to hearing from you!
Other articles from: Melissa Robinson