Columbus (population 210,000 as of 2022 and growing), named The Fountain City or The Lowell of the South, is a charming city in Georgia. You can find it next to the spectacular Chattahoochee River and bordering Alabama!
Originally, Creek Indians had been inhabiting the land when a particular Italian explorer called Columbus arrived. The city was named after him in the year of its official foundation in 1828.
Living in Columbus is all you ever wished for and more!
Undeniably, Columbus provides its residents with dense suburban vibes and the ultimate representation of legendary southern hospitality. However, our beloved city also features economic advantages you can't neglect if you ever consider moving to Columbus, Georgia.

Immerse yourself in budget-friendly housing options!
And did I mention that you'll also find super affordable housing options? For your information, the median home sale price was $186,000 as of September. 2022
So, why don't you give it a go and reach out to me? I am an experienced and customer-friendly local real estate agent in Columbus, Georgia. I can quickly bring you up to speed with more reasonably-priced real estate for sale and properties for rent than the US average!
Let's dive deep into what aspects have put this wonderful city on the map, shall we?
Explore must-see things and breathtaking excitement in the Great Outdoors of Columbus!
Nature lovers and outdoor enthusiasts assemble! As mentioned, Columbus boasts magnificent natural surroundings, making it a whitewater rafting and kayaking paradise.
You can now give into the excitement only at the Whitewater Express! Why? Because it's the world's longest urban rafting course on the Chattahoochee River!
Preserving Georgia's wilderness
Suppose you complete the adrenaline-fuelled water course without getting wet. In that case, I most certainly recommend the Oxbow Meadows Environmental Learning Center. Primarily if you identify yourself as an eco-friendly animal lover. In their natural habitat, you can see exotic animals like lizards, snakes, and alligators.
You must have guessed by now that the must-see location protects Georgia's wildlife.
Gazing at stars
Are you fascinated with stars and astronomy? Then, you can't skip the Coca-Cola Space Science Center! At this absolutely family-friendly and stellar facility, you can attend screenings of constellations and genuine flight and launch simulations. Besides, the Center exhibits artifacts from specs shuttles and Apollo missions. How awesome is that?
If you aren't an astronaut, you won't get any closer to the stars than by embarking on premium sky tours at the planetarium!
Eat local at The Black Cow!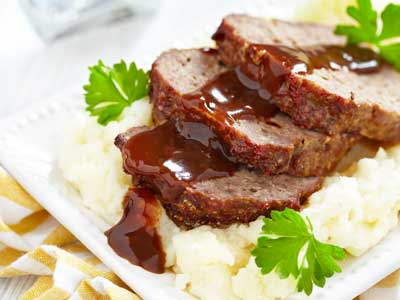 Once in Columbus, you must try the incredible local dishes and the famous southern cuisine! And The Black Cow serves as the perfect spot for doing so. Shall I start?
You can choose from countless delicious meals, such as meatloaf served with fresh collard greens, pineapple casserole, and fried green tomatoes with okra and beans. And we have barely scratched the surface!
Horror and zombie film fans rejoice!
Did you know that Columbus hosted many shooting locations for the third season of the beloved TV cult series, The Walking Dead? Suppose you're a passionate fan and fancy pretending to be a zombie. In that case, the trendy "Dead Walking Tour" will be your cup of coffee!
Dress up as a flesh-devouring monster or spooky ghost and explore the most prominent filming locations in town, such as the Governor's mansion and Alexandria Safe Zone! The spine-tingling zombie apocalypse is around the corner!
Columbus is a haven for history buffs.
Suppose you take pleasure in discovering this great nation's historical roots. Then, I suggest you visit two exceptional venues in Columbus.
Firstly, the National Civil War Naval Museum is a genuine local landmark. The museum features one-of-a-kind exhibits of the last military fight of the Civil War, the Battle of Columbus in 1865. You can jump straight into the action by attending live historical interpretations! Also, you can admire one of the nation's most significant vintage flag collections and excellent replicas of naval ships.
Secondly, stop by Heritage Park and find sculptures, landscapes, and artifacts honoring ancient historical times, starting from Christopher Columbus' days. Additionally, you can refresh your batteries by soaking up the sun.
Conclusion
Columbus in Georgia is an awesome place to visit and move to. Fountain City managed to cater impressively to the interests of many tourists and residents. You can be a history enthusiast, nature and animal lover, or gourmet of southern dishes. I promise everyone will find something unique in this Georgia gem! If you want to make Columbus your home, I would be happy to help. Call me.