Why Now Is The Time To Move To COLUMBUS, GA?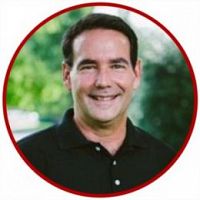 By Wayne Long
Published: Oct 20, 2022
156
Are you considering moving to Columbus, GA but don't know much about the city? Maybe you don't know what this beautiful city has to offer, or perhaps you don't know if it's the right moment for a significant change like this? Below are the reasons I gathered why Columbus, Georgia, is a beautiful city to move right away!
Cost of living
If you're looking for a place to move where the cost of living is low, you should consider Columbus, GA, as your hometown. One of the best advantages of the city is the affordable cost of living. Overall the cost of living here is 12% lower than the national average. The cost of living in Columbus is lower in every aspect. Comparing housing expenses are 26% lower, and utility prices are 32% lower than the national average.
Expenses on transportation and gas are 11% lower than Georgia's average, which can be beneficial if you need to use public transport or drive your car.

Education in Columbus
From schools to universities, Columbus, Georgia, is worldly recognized for its great education and performance in school. Columbus, GA, is home to Columbus State University, considered one of the top universities in the south, with many undergraduate and graduate programs for its students.
Weather in the city
When it comes to the weather, it's pretty comfortable; if you don't like the cold weather, don't worry, they are only temporal, and winter can be as high as 30 degrees. The temperature is pretty convenient and enjoyable when it comes to the hot weather. If you find it too hot, you can lie down and chill in the shade of the beautiful trees that keep the climate cozy.
What can you do here?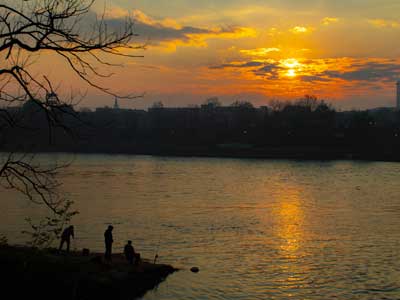 If you love outdoor activities and don't like to spend much time in the house, Columbus, GA, can offer you many activities that will not bore you. For example, you can go hunting if you're passionate about this type of activity, or you can go biking. There are a lot of places where you can enjoy a bike ride or meet up with friends in the beautiful weather this city has. I recommend you try kayaking if you have never done it. It's an enjoyable and healthy activity that can help you relax and appreciate the beautiful scenery and landscaping the town offers.
Do you like mysteries? Gather your friends and try to solve an escape room. This is a fun activity that you and your friends will definitely enjoy and is quite entertaining.
As you see, beautiful Columbus, GA, has a lot to offer, and you can try something new every day. There is nothing you can't do here in terms of fun activities that will keep your mind and body in shape.
Community and Culture
In terms of culture, the city has solid military roots, and you will be delighted to know there are a lot of fascinating museums like the Columbus Museum or the National Civil War Museum, among others.
Our community is very welcoming and supportive, you won't feel like an outsider, don't worry, people here are very warm and friendly. The atmosphere in Columbus, Georgia, is unique, and you will love to be part of a city with such a rich history.
Conclusion
Every place can offer an excellent opportunity to start fresh. Columbus, GA, is the perfect city because it has many benefits. From the nightlife to all the cozy houses waiting for an owner. You will not get disappointed when choosing this gorgeous city as your next place to call home.
If you have more questions about the city's real estate or the marketplace or simply need more information before making your decision, don't hesitate to contact me.
Other articles from: Wayne Long